Liberals' innovation agenda to impact legal work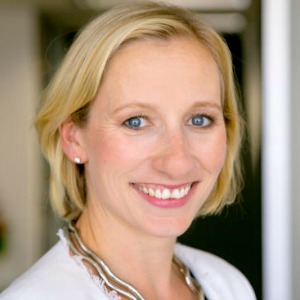 As the Liberal Party claims victory in the election, partners from two firms have shed light on the work lawyers may expect to see in the near future.
Following a week of counting votes, Labor Leader Bill Shorten conceded defeat last Monday, clearing the way for Liberal Party victory under leader Malcolm Turnbull.
Bruce Cooper, deputy chief executive partner – clients and markets at Clayton Utz, told Lawyers Weekly that while a marginal win is not ideal, there are positives to be drawn from the outcome.
"I think most lawyers would have preferred a more convincing election outcome, to mitigate [the] policy inaction risk of a government without the strongest of mandates, and the minor party balancing equation to consider," Mr Cooper said.
However, Mr Cooper noted some practice areas in particular will benefit from having a Liberal government.
"Property lawyers will be happy because potential changes to negative gearing rules, which would have been on the agenda had the election gone another way, won't happen," he said.
"Superannuation lawyers will look forward to the parliamentary debates on the Coalition's proposed super reforms, however they pan out. Corporate and infrastructure lawyers may benefit from an increased focus on possible government asset divestments/privatisations if these form part of any plan to help manage the budget deficit."
He cautioned, however, that a splintered Parliament may erode the Coalition's appetite to push innovative government-supported funding solutions to promote private infrastructure investment, which would be bad news for finance and infrastructure lawyers.
King & Wood Mallesons partner Annabel Griffin (pictured) has a more positive outlook on the government's promotion of innovation, and its flow-on effects on infrastructure.
"What we can expect is the resurgence of key themes on Turnbull's agenda, such as a continued drive on innovation," she told Lawyers Weekly.
"Taking this into consideration, I would expect that innovation will be the centrepiece of development of policy across the board, ranging from the heavyweights of defence, health and education all the way to the other end of the policy spectrum."
Since Mr Turnbull became Prime Minister, Ms Griffin said, Australia has seen a reopening of government investment into areas where the market needs support, such as venture capital and direct investments by government bodies.
"With the Liberal policies focused on record investment in infrastructure, we expect to see some major projects emerging in the near future," she said.
"The Nationals have signalled their intention to increase the federal government's focus on regional areas, so we expect to see announcements in that area, including major government programs and possibly even the establishment of new Commonwealth entities, funds or investment vehicles."
Ms Griffin also predicts lawyers will be working in relation to changes to data access.
"We expect to see continued focus on the liberalisation of access to data, as the Commonwealth seeks to encourage both governments and industry to adapt for a fitter future," she said.
"Following on the heels of the Productivity Commission's review into data availability and the Commonwealth's open data policy last December, we expect to see more measures involving the sharing of data. Lawyers will play a role in ensuring this is done in a way that maintains the individuals' and business' trust and confidence in how data is being stored and used."
Keeping up
Ms Griffin also emphasised that the Liberals' innovation agenda is going to impact the way lawyers work.
"A continued focus on digitisation and a new economy, grounded in cutting-edge technologies, means lawyers will need not only need to work with their clients to adapt to the changing economy, but also look closer to home," she said.
"Finding newer, smarter ways of working will be the domain of every lawyer as we find ourselves increasingly the subject of the innovation drive."
Ms Griffin said the trickle-down effect of the innovation agenda will be seen across the legal industry, whether lawyers supply government or businesses.
"Taking learnings from countries that have embraced the innovation age, we may as lawyers be required to be more collaborative, more open to sharing. How we appropriately protect our clients' interests in this new open age will be our challenge."