Brexit ripple effects hit diverse practice areas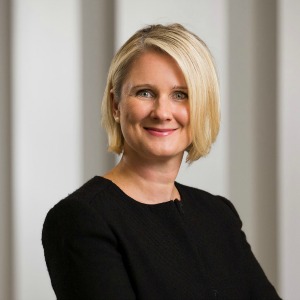 While the implications of the Brexit vote remain uncertain, a number of practice areas are likely to be affected by the withdrawal.
Anna Elliott, a partner at Squire Patton Boggs, was in London shortly after the British public voted on 24 June in favour of leaving the European Union.
The vote was quickly followed by the resignation of Prime Minister David Cameron, with Theresa May taking over the leadership last week.
"We're in new territory and no one knows the details of what will happen next," Ms Elliott said.
"There is a lot of political uncertainty with a new prime minister, Theresa May, and cabinet having just being announced."
As Britain's plans to withdraw unfold, Ms Elliott suggested lawyers are likely to see several flow-on effects across various parts of the firm.
The immigration team has been heavily consulted by clients, particularly those with EU national staff members working in the UK or UK workers based in Europe, she said.
In financial services practices, some companies – particularly those based in the Asia-Pacific region – may consider the benefits of redomiciling operations from London to mainland Europe.
"Financial services may be affected as those non-EU firms using the UK as their base for their EU financial services offering assess their options and potentially lose their cross-border or branch passports into other EU countries," Ms Elliott said.
"From an Asia-Pacific perspective, that could be a potential outcome, because one of the benefits of the UK's EU membership is the availability of 'passporting' rights between EU member countries and the UK being an entry point to Europe and the single market."
Commercial practices may also be affected if EU trade terms no longer apply, Ms Elliott warned.
"For commercial contracts currently being negotiated, protection against Brexit consequences may need to be considered, such as trade tariffs, exchange rate swings, capital movements and tax changes."
Several countries – including Australia – are currently negotiating free trade agreements with the EU. Commercial agreements involving the UK will need to navigate the uncertainty of whether the UK would be bound by these terms.
Employment law, Ms Elliott's area of expertise, is also facing uncertainty in the long term, even if the short-term impact is limited.
This is particularly relevant for British companies employing EU nationals or UK workers based in continental Europe.
"Leaving the EU doesn't mean there will be an immediately change in terms of UK domestic employment law but may result in less desire to implement forthcoming EU directives into domestic law as well as other longer term impacts," she said.
Overall, Ms Elliott described the mood in London after the vote as "one of shock, despondence and a little bit of disbelief at the result".
However, she emphasised that stability would eventually return to the business environment and the legal landscape.
"If you have clients who trade with or have a presence in the UK, then it's important to keep abreast of developments as the current uncertainty unfolds so you're well-equipped to provide strategic guidance to clients on the potential legal and commercial considerations which may arise and impact their business," she said.
"However, whilst Brexit does add levels of uncertainty and complexity, business transcends borders and we would expect that the business environment in Britain, the EU and elsewhere will adjust to a post-Brexit EU."