Chatbot explores frontiers of legal service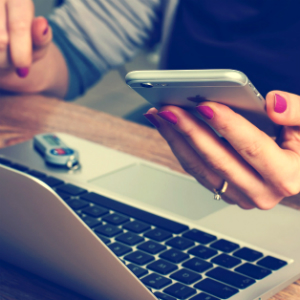 Pushing the digital envelope when it comes to legal service delivery has benefits for law firms and clients, according to the co-founder of a legal service company.
Automated services in law have brought convenience and access benefits, which have changed the way lawyers transact with clients; and chatbots guard the next frontier of change, LawPath co-founder Damien Andreasen has said.
"If you have something that can deliver the same outcome as a lawyer but you can scale and it can deliver to thousands of online users concurrently, then why not do that as well?" Mr Andreasen said.
"The lawyers that we speak to don't want to spend their time drafting privacy compliance [for example], they want to spend their time assisting, really giving their knowledge and expertise to help the business," he said.
According to Mr Andreasen, chatbots are the next chapter for businesses wanting to improve their automated legal document services. Drawing comparison to other mainstream examples, he said if clients can use Facebook to lodge insurance claims and order fast food, it is only logical that the legal sector consider offering accessible services 24/7 as well.
"This technology has been around for quite a long time now and what we want to do is explore what the next chapter can be: what is the next version, what is the evolution of automated legal services and online legal services? So we've arrived at bots," Mr Andreasen said.
LawPath recently released a chatbot, or 'bot', to test how it could better service clients looking for customised legal privacy solutions. 'Lexi' is a privacy policy bot and an experiment in the automated delivery of legal documents. The conversational instant-messaging interface is able to provide consumers with privacy law information and generate a real-time compliance policy specific to a client's needs.
"As bots are becoming much more widespread, the purpose of Lexi was to discover how [the technology] can be much more usable and user-friendly.
"We started to look at its application to law and look at how quick the efficiencies are, in terms of being able to educate people about the law and what they need to do about being compliant, but also in terms of delivery of law as well," Mr Andreasen said.
According to the Lexi's creators, it is "the first conversationally interactive assistant to be used in the legal industry". After their interaction with the bot, users receive a custom-made privacy policy delivered to their inbox.
The software combines machine learning and natural language processing principles to process user information that is filtered through hundreds of rules and logical causal connections. The end result is an 'intelligent' solution in response to user queries.
According to Mr Andreasen, LawPath's trial is an example of how the "static" nature of completing online forms can shift to become a more engaging experience.
"The information and documentation is delivered through chatting online, in the same way you might chat online with a real lawyer.
"The problem with forms, traditionally, is that they really haven't been able to give insight and educate as a bot does, whilst delivering the outcome as well," Mr Andreasen said.
Although the privacy bot is an experimental prototype, Mr Andreasen believes it is the beginning of what will be a proliferation of bots in the delivery of legal services. The future game-changer, however, will be integrating bot-type platforms with more complex AI and machine-learning systems, he added.
"It's only a matter of time before more complex tasks are delivered using this technology," Mr Andreasen said.  
"The reality is that a bot can service a customer 24/7, it doesn't need to speak to a lawyer, and it can offer lessons on law. You can really bring that quality customer service itself; and then at the end of it you have an actual tangible product that you can use in your site," he said.