IPO legal advisers taken to task by ASIC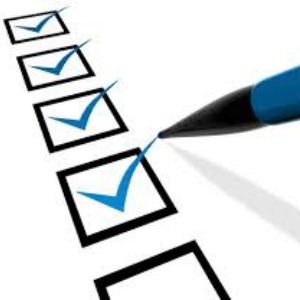 Legal advisers conducting due diligence for companies undergoing IPOs have been criticised by the regulator in a new report.
ASIC recently released the findings of its systematic review into IPO due diligence at a range of issuers in its report, Due diligence practices in initial public offerings.
The report highlighted a number of problems with the current approach to due diligence, with the contribution of legal advisers coming under particular scrutiny.
According to ASIC's review, "legal advisers demonstrated a less consistent standard in terms of conducting legal due diligence [than investigating accountants]".
ASIC noted that legal advisers were under pressure to manage and drive the entire process for the issuer.
"We suspect the breadth of their responsibilities, compared with the resources deployed to meet these responsibilities, may mean some aspects of the due diligence are sometimes not as thorough as others," the report said.
By contrast, it found that investigating accountants "demonstrated sufficient financial due diligence procedures and generally provided a high standard of reporting".
"This generally involves a robust process of inquiry into the financial information of the issuer, including testing the assumptions underlying forecasts and the reasonableness of any pro-forma adjustments made to the statutory figures."
The use of both foreign and local legal advisers on issuers from emerging markets was also highlighted as a potential issue by ASIC.
"In our due diligence reviews, we identified some problems in the oversight by Australian legal advisers and the due diligence committee of the work done by foreign advisers," the report said.
"These problems included an inadequate understanding by the due diligence committee and inadequate description in the prospectus of how foreign laws apply to the issuer, including regarding the issuer's effective control and management of the business."
In some cases, issues also arose around the Australian counsel's understanding of "the political and cultural environment in which the issuer operates, local business practices affecting the issuer, local laws affecting the issuer, and the issuer's local expert advisers".
In response to these concerns, as well as other due diligence failings, ASIC laid out a number of recommendations to issuers.
A key recommendation was to identify matters that required the advice of appropriate advisers, "engaged on the basis that they are competent and bring their own unique set of skills, knowledge and experience to a field of expertise relevant to the preparation of the prospectus".
"This may reduce the risk of producing a deficient prospectus and reduce the liability of the issuer by demonstrating its reasonable reliance on the opinion of the expert. It is therefore important for the expert advisers to obtain a thorough understanding of the issuer's business."
For issuers in emerging markets, ASIC emphasised the importance of focusing on "on effective oversight of the due diligence work" carried out by foreign lawyers and choosing Australian advisers with a deep understanding of local circumstances.