'Tidal wave' of law start-ups to come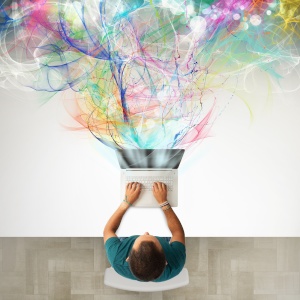 The slow uptake of technology in traditional law firms is going to spark a "tidal wave" of legal start-ups as lawyers branch out on their own, according to a legal consultant.
Speaking with Lawyers Weekly, Beaton Capital partner Dr George Beaton said lawyers are increasingly breaking away from law firms that fail to keep up with technology.
"Technology adoption by law firms is always conservative, just in the nature of the law firm culture – risk-averse and conservative – so they are slow adopters," Dr Beaton said.
"So we're seeing young lawyers saying they're going to set up their own. They are all breakaways from the big firms where these entrepreneurial people say, 'I can't wait, I have this idea'."
While it may seem like there are already many NewLaw firms and service providers in the Australian market, Dr Beaton says this is only the beginning.
"It's very, very early days. There is a tidal wave, which isn't yet visible, of these start-ups in the corporate and commercial law space," he said.
"There's a saying that 'every one of us has got an app inside'. Everyone dreams of an app that will make us famous and rich and [allow us to] have a lot of fun on the way through."
According to Dr Beaton, this rise of legal start-ups will in turn inspire a faster uptake of technology within firms.
"Our view is that there's going to be exponential growth, rapidly escalating, as firms begin to realise others are coming along and bypassing them, disintermediating them, and providing services directly to clients, and that is happening."
Dr Beaton said firms are divided into three groups when it comes to technology and innovation: those that are active, those that are observing and those that are oblivious. Those that are active are already responding to the increase in legal start-ups.
"There are some law firms who are fostering this entrepreneurial spirit and investing in skunkworks; in other words, setting up separate little entities within the firm, isolating [them] from the conservative culture, giving people a budget and saying 'Go for it'," he said.
"In Australia we have Gilbert + Tobin, for example, who are doing a lot of work with Neota Logic in building apps; and King & Wood Mallesons is another one working with Neota Logic."
He continued: "But these are pioneer firms putting their toes in the water and leading the way; in other words, path-finding, showing the way."
Overseas innovation
While it's early days in Australia, Dr Beaton said the United States and Canada are leading the way in legal technology and innovation due to higher levels of investment.
"The amount of venture capital and private equity that is being poured in [in the United States and Canada] completely dwarfs the rest of the world put together," Dr Beaton said.
"With artificial intelligence you're getting this huge corporate initiative, so you've got both private capital – in the form of venture and private equity – and corporate capital being poured in."