'Volatile' markets drive drop in M&A activity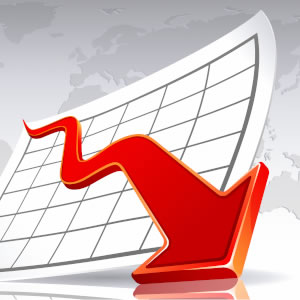 Australia has recorded a substantial decrease in cross-border M&A transactions, but has shown more resilience than other markets, a global firm has revealed.
According to a new report by Baker & McKenzie, total cross-border M&A activity made up 31 per cent of all deal value and 35 per cent of all deal volume in Q2 2016, down from 37 per cent and 30 per cent, respectively, for the corresponding period last year.
The total number of cross-border deals recorded in Q2 2016 was 1,320 – down 4 per cent on the same quarter last year – while cross-border deal value came in at US$214 billion – down 45 per cent on Q2 2015.
As a result, the global firm's Cross-Border M&A Index, which tracks quarterly deal activity using a baseline score of 100, dropped to 176 – down 33 per cent from Q2 2015's total of 263 – the lowest result since Q3 2013.
Speaking exclusively to Lawyer's Weekly, Baker & McKenzie partner David Holland said the results reflect the "volatility" and "uncertainty" of global markets.
"I think it reflects a number of reasons [for the decrease]," he said.
"There's obviously a lot of political and economic uncertainty out there at the moment with [the impacts of] Brexit and the US election, and while China has been a key driver for the transactional activity we've seen, the fact that they're still in a low growth stage and subject to their own economic uncertainty isn't helpful.
"Commodity prices have improved a little bit but are still low on a historical basis, so there are a lot of factors at the moment that are not helping M&A activity."
According to the report, the UK recorded the biggest drop in cross-border M&A activity, with outbound deal values decreasing by 82 per cent and inbound deal values down 89 per cent in Q2 2016, compared with Q2 2015.
Mr Holland said while Australia also recorded "substantially lower" M&A activity over the quarter, it's likely to pick up in the next six to 12 months.
"Q2 2016 in Australia was quite substantially lower than Q2 2015. That said, when you look at the market today there are a significant number of transactions going on at the moment," he said.
"We see the Australian market as being more resilient to this uncertainty than a number of other markets. The Australian economy is still holding up pretty well, all things considered, and while we had our own little piece of uncertainty with the recent election, I don't think that's had a material impact on sentiment or activity.
"You're still seeing significant overseas investment into Australia and we think that will continue, certainly not at record levels, but we think there will still be some pretty solid levels of M&A activity in the next six to 12 months."
The report found the US recorded the highest volumes of inbound and outbound M&A activity.
"That still reflects that it's the most significant economy in the world and is the centre of a lot of economic and transactional activity traditionally, and still is," Mr Holland said.
However, Mr Holland noted that the report also found significant M&A activity is being driven out of the Middle East.
"There's obviously a lot of sovereign wealth funds and government investment agencies in the Middle East and so they've driven a bit more activity than we've typically seen. I think that's an interesting development," he said.
"You've also seen a few of those sovereign funds become members of transactions in Australia, including in some of the big electricity and other energy transactions that have been going on recently in Australia."
Moving on to the sectors, the report showed that the biggest M&A transactions worldwide are coming from industrials, technology and business services, followed closely by consumer sectors.
However, Mr Holland said the mining sector was the only one to record a similar level of activity compared with the corresponding quarter last year.
"The mining sector didn't so much have a material increase in this quarter, but it stayed at a fairly stable level whereas most sectors dropped," he said.
"I'd be surprised if in 12 months from now we're not seeing an improvement on transactional activity, compared with Q2 2016.
"I think it'll be a slightly more upbeat and more positive conversation in 12 months' time."