Jurisdictional differences pose challenges in international arbitration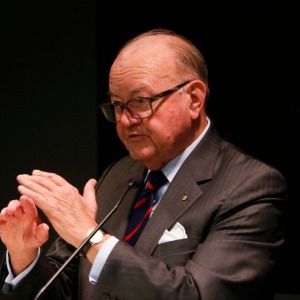 A Sydney barrister has highlighted key challenges arbitrators face, and how arbitral procedures differ from those of court proceedings, in an address to the Chartered Institute of Arbitrators Australia.
David Jackson AM QC (pictured) recently delivered a paper to the Chartered Institute of Arbitrators Australia (CIArb) on advocacy in international arbitrations.
"There are obvious procedural similarities between arbitrations – domestic or international – and court proceedings, but there can be differences too, and in the case of international arbitrations the differences may reflect a number of matters," he said during his address.
The first key difference Mr Jackson QC highlighted is that the arbitrators may not be from the same legal milieu.
"There may well be a spread of nationalities in the composition of the tribunal, and their backgrounds may be European or Indian or Asian, Central or South American or something else," he said.
"Even if all the arbitrators are from countries which have a common law background, it does not mean they will all have the same, or necessarily a very similar, approach to the ultimate resolution of the matter, and also to questions of procedure."
Mr Jackson QC said the different approaches may manifest themselves in a number of ways.
"At the simplest level, it may be reflected by silence by an arbitrator throughout oral argument. This rather Trappist approach is not uncommon for those with a European background," he explained.
"On the other hand, it may be manifested by considerable involvement: a more interventionist, dare I say garrulous, approach. It may also manifest itself in the tribunal discouraging oral, and preferring written, submissions."
Another procedural difference from court proceedings is that arbitration is conducted according to the applicable arbitration rules.
"Those rules may be determined by the agreement to arbitrate, or by the domestic procedural law applicable to it, or in some other way," Mr Jackson QC said.
Those rules may allow a procedure with which lawyers from an Australian background are not entirely familiar just as an inquisitorial approach.
He added that, because of these key potential challenges, arbitrators need to keep two things in mind.
"First, it is necessary to think about the procedures that are likely to be applied, and how they may be used to your client's best advantage, and to its least disadvantage."
"Secondly it is worthwhile to do at least some research into the background of the arbitrators. Your side is likely to have appointed one, but the other two may otherwise be a mystery."