Detection of IP breaches increases as small businesses go online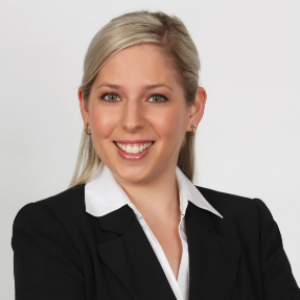 Large corporations are turning to the world wide web to catch out small businesses for infringement of intellectual property rights, a Queensland trade marks attorney has said.
According to Cairns-based lawyer Donna Patane (pictured), the age of the internet has seen an increase in small regional businesses being found to be in breach of intellectual property (IP) laws.
Speaking to Lawyers Weekly, the special counsel at MacDonnells Law suggested the trend highlights a need for businesses to obtain advice before they haphazardly infringe the trade mark rights of other companies.
"Businesses within our region, near Cairns or Atherton or somewhere nearby, are not thinking about the fact that now that they are online, larger competitors are seeing them," Ms Patane said.
"The majority of trade mark issues I deal with come after the fact – when someone has received a letter of demand disputing the use of their brand and claiming damages for infringement of a trade mark," she said.
Ms Patane suggested that having to backpedal after being caught out would mean a more expensive bill for businesses than the cost of a 'proactive legal spend'. The biggest costs were often incurred when companies found to be in breach are forced to rebrand, she said.
"Prevention is better than cure. And obviously, that kind of legal spending is optional legal spending. I think people are more inclined to pay for services when they see it as a proactive spend as opposed to having to spend big money to defend something.
"In our region a lot of the businesses are tourism-based, and a lot of tourism operators tend not to be on top of their legal requirements. So there's a fair bit of informing and educating to be done," she added.
In the far north Queensland region that MacDonnells Law services, there are a significant number of tourism businesses and start-up ventures which come to Ms Patane seeking advice. The special counsel noted that adopting a more proactive approach would not only prevent companies from straying into possible breach, but that their business value would enjoy better protection.
"With more than 1,500 registered businesses in the far north, and given the online nature of many of those businesses, it is imperative that their trade marks be secured under the provisions of the Trade Marks Act to protect their value and to obtain rights to take enforcement action against third parties attempting to exploit their brand," Ms Patane said.
Ms Patane is an IP expert with over 10 years' experience, and was formally registered as a trade marks attorney by the Australian professional standards board last month. She is believed to be the only lawyer in far north Queensland to be registered as a trade marks attorney.
During her many years in practice, Ms Patane has seen the need for more widely available IP information among Queensland's regional business community.
"I present at events and I've spoken at Small Business Week and made presentations that we often host for our clients and at start-up weekends. I regularly have to inform clients that a trade mark is the only way to secure a national proprietary right to your business name, brand and logo in Australia, and it is far superior to simply registering your company name, business name or domain name," Ms Patane said.
For Ms Patane, the most rewarding aspect of the job is when clients realise an otherwise unquantified value in their brand.
"I really enjoy seeing people get excited about the value of something that they previously didn't see value in – when they realise the value in their [business] name that they just chose a couple of years ago and then seeing a need to maximise that value and protect it," Ms Patane said.