TMT lawyers 'in more demand than ever'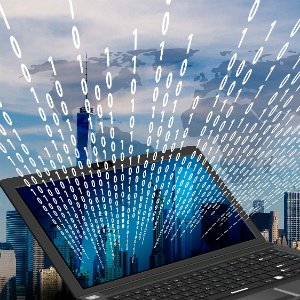 The growth of the technology, media and telecommunications sector has created a boom in demand for lawyers with relevant expertise.
MinterEllison partner Paul Kallenbach, Allens partner Gavin Smith and Gilbert + Tobin partner Sheila McGregor all spoke to Lawyers Weekly on the value of the technology, media and telecommunications (TMT) practice area, saying that the rise of digital disruption is leading these types of lawyers to be among the most valued.
"I think there's more demand than ever," Mr Kallenbach said.
"I've been practising from the mid-to-late 90s, with a three-year break doing a start-up, [and] over that time there was a movement where everyone became a technology lawyer and it seemed to become a bit commoditised.
"I think it's really swung the other way now and it's become a really specialised area again, so we're seeing a lot of demand for lawyers who really understand and are immersed in the subject matter."
Mr Smith echoed this sentiment, saying there is "huge" demand for TMT lawyers as the sector evolves.
"The growth of the sector naturally means that there's a demand for TMT lawyers," he said.
"There are quite a lot of in-house roles for TMT lawyers, and all the firms are constantly trying to hire TMT lawyers."
Ms McGregor said the value of TMT lawyers has been amplified as more corporates look to this area to boost their service propositions.
"Our lawyers are always getting calls from head-hunters, as are our partners, to go and work somewhere else, because it's an area that most corporates need a specialist in," she said.
"I think there's a lot of demand because it's a new area and there's a lot of attention from boards and senior management about how they respond to these challenges, [so] they're looking to get internal and external teams to help guide them through some of these issues."
Ms McGregor said clients are plentiful in the TMT space, presenting a unique opportunity for lawyers looking to specialise in another practice area.
"It's a fascinating time to be working in this industry," she said.
"The major issues our clients are facing are things like cloud computing, blockchain, robotics, data analytics and cyber security.
"These are issues that are faced by clients who are in the media – the big networks like Telstra – but also clients who are in retail, travel, banking or logistics, so it's really across the board."
Mr Smith agreed: "Innovation in Australia has obviously got a lot of attention and press coverage in the last 12 months, so there's been a real, tangible upswing in staff and high-growth company activity that has meant [more] areas of work for some legal practitioners," he said.
However, Mr Kallenbach noted that while he anticipates more lawyers will become active in the technology space, it is imperative for them be wary of the challenges this sector can present.
"I imagine there will be more lawyers looking to come into this space, given the digital generation we're seeing and people becoming a lot more comfortable with technology as it forms part of their everyday life," he said.
"[However] the major issue facing lawyers in my area, and more so than any other area, is the rate of change that we're seeing in the industry … so lawyers in my area are constantly having to be on top of what is a very rapidly moving subject area.
"The only way that you do that, and this is my view, is to really be immersed in and understand the technical and commercial implications of what's going on out there, and the only way you'll do that is if you've got a real passion for the subject matter."