Barrister and solicitor relationship evolves for digital era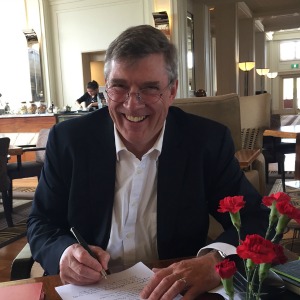 Technological advancements have heralded a number of changes in the way solicitors interact with the bar.
Barristers may have kept their traditional garb, but they have also embraced the possibilities of new technology, according to Australian Bar Association president Patrick O'Sullivan QC.
"It's interesting if you sit back and think about it – the bar has embraced technology more than we give ourselves credit for," he said.
"A lot of barristers are doing a lot of their work using technology and are happy to do so."
To an extent, he believes, this change has been driven by solicitors, who increasingly interact with their counsel via electronic means.
"Those who instruct us are dealing with those new types of communication, and have a legitimate expectation that we will respond and react accordingly," he said.
Barristers themselves are increasingly seeing the benefits of working electronically, including cutting down on paper files and having a more mobile practice.
"The great thing with that is I can take [the electronic file] wherever I go, without taking five folders and a heavy bag," Mr O'Sullivan said.
Over time, barristers have learnt to adapt their practices to incorporate new technology, though some have been more open to the change.
Online research has allowed barristers to turn work around more quickly, Mr O'Sullivan has found, while communications innovations have made them more easily contactable.
"Because technology assists us in doing our job and making contact with our instructors more easily, I think there's more accessibility. The technological changes have led to changes in the practical dealings in the bar," he said.
Nonetheless, he emphasised that the core values of the bar, including independence and advocacy, have not been changed by the adoption of digital communication.
"We still maintain our independence. That's one of the things that sets us apart," he said.
Barrister David Sanders agrees that technology has shaped the way barristers and their solicitors work together.
In his view, new technological options have opened up avenues for working more closely with instructing counsel.
"A number of times, I've had shared cloud storage with instructors and clients, so that we have been able to collaboratively put together discovery documents, for instance, or collaboratively gather material for me to assess," he said.
Via cloud services like Dropbox, multiple people involved in a matter are able to feed into a single document.
While Mr Sanders believes uptake has been relatively slow so far, he sees great potential for these types of services to be used more in future.
"It's not used that much in the profession. I have no doubt that it will be used more, particularly with the new school of lawyers, who view collaboration in a different way from the generation before us.
However, he warns both barristers and solicitors to be careful when entrusting confidential information to third parties.
"I think the risks that lawyers face with some technologies are generally either over- or under-realised. Particularly when you consider something like cloud storage," he said.
"I adopt things like encryption, because I worry about those risks."