'Demeaning' exchange with trial judge insufficient for appeal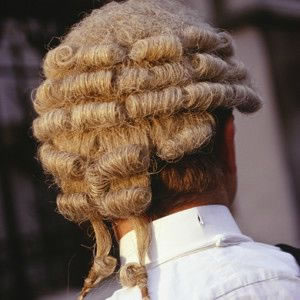 The Victorian Supreme Court has dismissed an appeal that claimed a trial judge engaged "argumentative dealings", interrupted during cross-examination and "donned the mantle of the prosecution" by taking over examination-in-chief.
Last week's appeal decision published portions of trial transcripts, which brought to light a number of prickly exchanges between Victorian County Court Judge Mark Dean and barrister Benjamin Lindner.
The 2015 transcripts show the judge and defence counsel butted heads on a number of occasions. At one pointed moment of frustration, Judge Dean suggested Mr Lindner's question was "incredibly stupid".
A witness (and co-accused) who was giving evidence was asked whether or not she had enjoyed prison.
Judge Dean:     You can't be serious, asking a question like that.
Mr Lindner:       I was very serious.
Judge Dean:     This is not a game. Of course she wouldn't have liked prison.
Mr Lindner:       I know it's not a game, Your Honour, and –
Judge Dean:     She did her best in there. I mean, obviously, all you have to do is establish that she got a sentencing discount. Why go and ask her a stupid question?
Mr Lindner:       There's a good reason for that, and I will leave that for my –
Judge Dean:      You think it's a good reason.
Mr Lindner:        Yes.
Judge Dean:       I think it's stupidity.
Mr Lindner:        Your Honour hasn't heard my final address, and I don't really see why –
Judge Dean:       This material, the material that you elicit from this witness, is in response to your stupid questions.
Mr Lindner:         Your Honour uses the adjective constantly: 'stupid'.  I don't –
Judge Dean:       [Defence counsel], for God's sake, what do you expect with this witness? Of course she's going to respond. This is the third time you've cross-examined her, and you've learnt nothing.
Mr Lindner:        I've learnt a lot.
Judge Dean:      It doesn't look like it.
Tensions escalated on the following day of trial when Judge Dean articulated his frustration with the way counsel was running the defence case: "You are unbelievable. Unbelievable. I will use my description that I used yesterday. You are stupid. I ruled –".
In its judgement last week, the Court of Appeal noted Judge Dean had expressed dissatisfaction about the way both sides were conducting the trial in the absence of the jury and at an early stage of the proceedings. While the Supreme Court sympathised with the trial judge being "highly unimpressed by forensic decisions […] made by defence counsel" they stressed that "exasperation" should not have been allowed to "descend into verbal abuse".
"No matter what view a judge has of the manner in which counsel is running the case, to insult and demean counsel, even in the absence of the jury, is not only likely to offend and embarrass counsel but also to risk impeding counsel in conducting the trial and thus risk giving rise to a miscarriage of justice," the judgment read.
The appeal decision concerned the two related trials of Michael Calvert Cook, who was convicted for two counts of armed robbery in 2012 and sentenced in March 2015.
Mr Cook appealed his conviction on nine grounds. Two of those grounds of appeal made reference to Judge Dean's interference in the trial, referencing "bias" and repeated interruptions during cross-examination.
The appeal bench found there was "nothing objectionable in a trial judge intervening in order to seek clarification as to the meaning of a question or, perhaps less readily, an answer given by a witness".
In response to the claim that Judge Dean showed bias and asked questions that bolstered the prosecution case, the court found those matters involved clarifying ambiguity or "matters of minor detail". The court, however, did note a concern for some other instances where the intervention was seen to be "arguably more significant".
At other times, where the Supreme Court could not see a clear reason as to why the judge interrupted a cross-examination, or where his interventions were considered unnecessary, those interruptions were not found to have given rise to a miscarriage of justice that would justify the appeal.
The Supreme Court also found Judge Dean's intervention during the cross-examination of witnesses, in some cases, helped "the jury make sense of the evidence" and "fair running of the trial". This was particularly so for the cross-examination of co-accused, who the trial judge believed was a difficult witness.