Juridification of IR boosts women's participation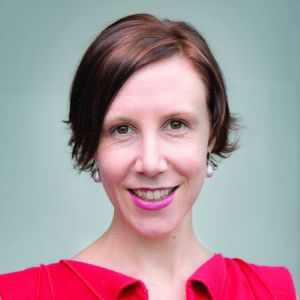 As industrial relations becomes increasingly legal-based, more women lawyers are stepping into IR roles, according to a K&L Gates partner.
K&L Gates recently hosted an event in conjunction with the NSW Industrial Relations Society about women working in industrial relations and the demise of the boys' club culture.
Speaking with Lawyers Weekly following the event, K&L Gates partner Christa Lenard (pictured) said the number of women working in IR, both in the legal profession and more generally, has increased recently.
"Whilst traditionally human resources has been seen as a heavily female-dominated occupation, industrial relations has not. Historically it was a much more male-dominated arena," Ms Lenard said.
"But I think it's certainly safe to say, and it's evident when we look at our client base, particularly the blue-collar clients, we see that there's much more women in industrial relations roles instructing us."
Ms Lenard said there are several reasons why the increase has come about.
"The juridification of industrial relations means industrial relations these days is more of a legal discipline, far more legal and prescriptive of the Fair Work Act than what it was, say, in the 80s," she said.
"So there's a growing number of females with law degrees who enter into industrial relations roles, whether that be a legal role or not strictly a legal role."
Secondly, when asked if women lawyers' growing desire for alternative career paths to traditional private practice could be contributing to the increase of women in IR, Ms Lenard said this could well be the case.
"We know statistically that a lot more people are going through university and gaining law degrees than those that are actually practising in a strictly legal capacity," she said.
"[Industrial relations] is a great field for somebody with a law degree because you can cut your teeth on so many interesting issues, so that certainly could well be the case."
Thirdly, Ms Lenard said that women bring a different skill set to IR, which is being sought by employers.
"Certainly I think that, like many traditionally male-dominated industries [such as] IT and whatnot, over time things are starting to even out and you see more women in the strategic IR roles, because I think they've obviously got skill sets to be able to bring to the table in negotiations."