Firms urged to export legal services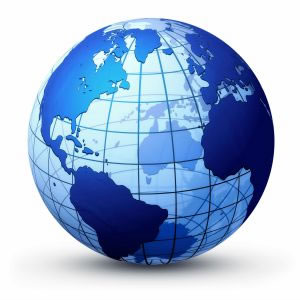 International supply and demand is creating a "great opportunity" for Australian lawyers to export their services to overseas markets, according to a global firm.
Speaking to Lawyers Weekly, Baker & McKenzie partner Graeme Dickson said the number of Australian lawyers offering legal services to foreign countries is likely to increase over the coming years due to the need for lawyers with greater expertise.
"Supply and demand will dictate that Australian lawyers export," he said.
"The fact that there are so many lawyers now who are tied up in international law firms, there will be an ongoing desire for those firms, as with mine, to match together the best lawyers, with the greatest level of expertise, to the work that needs to be undertaken."
Mr Dickson said Australian lawyers are well positioned to export legal services, given that the nation's legal system bears distinct similarities to those of many foreign countries.
"The same documents you would use to negotiate a hotel management contract in Sydney would be the same ones, by and large, that company would use to negotiate a hotel management contract in Queenstown, or anywhere else in the world," he said.
"I can't see any particular [practice] area that that isn't potentially amenable to export, even litigation.
"One of the lovely things that we have is that we were colonised by the British, so we share a legal system with places like Singapore and Hong Kong, and we can use the benefits of that common law system to be able to push our expertise."
However, Mr Dickson said it's not just these countries that are looking for exported legal services from Australian lawyers.
"[Australian lawyers are being sought] even in places that don't have that common law system. We do a lot of work in Dubai because the strata title system in Dubai is based on the NSW strata title laws," he said.
"It's all about finding opportunities where the expertise that we've generated here can be matched against the expertise that other lawyers have elsewhere in the world, and show [ours] to be superior."
Mr Dickson noted that Australian lawyers are currently among those most sought after by foreign countries.
"Australian lawyers tend to be highly qualified," he said.
"For example, I think Sydney is possibly the most competitive market in the world. It's not the biggest market in the world but when you compare the amount of work that is available and you look at the number of highly qualified lawyers that are vying for that work, I would argue it's very competitive.
"The challenge for Australian lawyers is to take the expertise that they have here and export it, so [to] find customer outside the borders of Australia."
Mr Dickson's comments came after he led the Baker & McKenzie legal team in advising a Singapore-listed international real estate company on the signing of two hotel management agreements with Marriott International.
This is the second major global project for Mr Dickson and his team, who advised on a Hyatt project in Japan last year.
Mr Dickson encouraged other firms to follow suit, saying there are immense opportunities for firms across the board.
"We, in my view, have got a great opportunity to export Australian services," he said.
"I think that should be pushed as hard as possible.
"There are many, many lawyers in this country that have the sort of expertise which is internationally attractive."