Global firm makes strategic relocation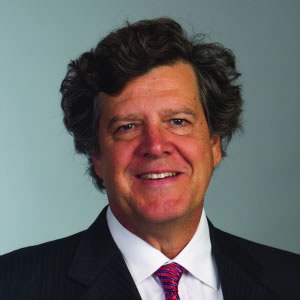 Herbert Smith Freehills has relocated one of its offices this week in a bid to support the firm's expansion across two key markets.
The firm's Brisbane office has moved from its Central Plaza, Queen Street home – where it has been for almost 20 years – to the newly constructed office tower at 480 Queen Street, occupying the top four levels of the building.
Michael Back (pictured), Herbert Smith Freehills Brisbane managing partner, said the move will help support the firm's growth in the Brisbane and Asia-Pacific markets over the next decade.
"We have grown into a team that not only services Brisbane's – and Australia's – corporate community, but also the Asia-Pacific region, with Brisbane integral to the firm's presence in Asia. We act as a key pathway into Australia for Asian businesses and investors," he said.
"We have a solid foothold in the local market, and we remain on an exciting growth trajectory regionally, in alignment with the firm's recently announced 'Beyond 2020 Vision and Strategy'.
"The flexibility, innovation and forward thinking that is embodied in our new premises underlines that vision and strategy."
Kerry Heilbronn, Herbert Smith Freehills partner and chair of the Brisbane Premises Steering Committee, echoed this sentiment and said the new office reflects the firm's position in the market and suits the Brisbane team's needs now and into the future.
"Our new workspace has new technology that enables us to be more mobile, flexible and efficient. This ranges from state-of-the-art meeting room technology, to desktop technology that truly allows for freedom of movement throughout the office," he said.
"Being able to offer our staff an exceptional working environment will help us achieve our aim of attracting and retaining the very best people.
"Clients will also benefit from our new environment with our new client space, which offers state-of-the-art technology to ensure we can effectively connect and collaborate with them."