Changing business models prompt new legal prospects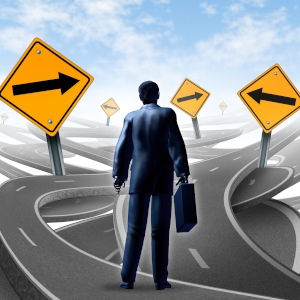 An evolving workforce has affected the legal rights of employers and employees, creating new opportunities and challenges for Australian lawyers, according to a new report.
Corrs Chambers Westgarth's third annual workplace report has revealed that Australia is seeing increased contracting and flexible work arrangements, which are altering employers' and workers' legal rights.
The report stated that navigating the complexity of the changing workplace and its intersection with law has become "critical" for Australian businesses and their employees, presenting new prospects for lawyers as a result.
"We are now witnessing the rapid growth of peer-to-peer platforms like Airbnb, TaskRabbit, Mojo Power and 99designs, bringing new challenges to Australia's traditional approach to workplace relations and safety regulation," said John Tuck, partner at Corrs Chambers Westgarth.
"From this third annual review it is clear that this trend is intensifying, and it presents profound challenges and opportunities."
In its report, Corrs identified three central issues that it believes businesses need to focus on to increase their value and minimise risk: changing expectations about leadership and culture, understanding workplace mental health, and managing security threats.
"It is also clear that around Australia, federal, state and territory governments are finding that they need to deliver high-quality public services with increasingly constrained budgets," said Mr Tuck.
He noted that Corrs is committed to creating long-term value for its clients through its focus on future organisations, risk, restructuring from 20th-century models, cost-effective infrastructure delivery, human capital, the special needs of the public sector, and start-ups.
"It has been a long-held ambition of the Corrs team to think outside the traditionally siloed approach to the categories of employment, discrimination, industrial relations and safety, to become true advisers who bring a holistic approach to solving new problems and seizing that next opportunity to drive the competitiveness of Australia and our clients," he said.