Efficiency spearheads technological disruption in law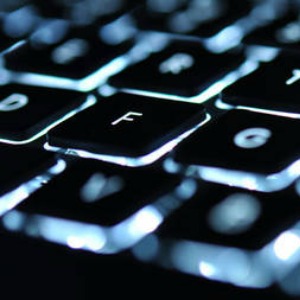 The tech chief of a global firm has declared that the business offering of law has morphed, with new legal service models constantly being created as firms pursue their own innovation agendas.
Technology has opened up unprecedented powers of insight and efficiency, and has everyone in the legal industry asking to what extent business practices will be transformed.
According to the chief officer of Allens' legal and technology services division, Beth Patterson, efficiency has driven the biggest push to embrace technology. The birth of new business models in law has been a hugely beneficial spin-off.
"Efficiency is really a huge part of our innovation in terms of how it complements our lawyers to be more efficient.
"And the second point is that [technology] supports and enables different business models, which we've never seen before," Ms Patterson said.
Speaking at a panel event hosted by the University of Technology Sydney (UTS) this week, Ms Patterson described the role of a dedicated team of multidisciplinary technologists, lawyers and project managers that she leads at Allens.
The firm has structured its offering, which draws on an 'alternative' workforce of contractors in India, based on the service needs of clients.
"It's a really interesting new model for us … and one of the things we really focus on is that integration of the tech and the alternative workforce with our lawyers," Ms Patterson said.
"We set out a strategy for the firm to respond to our client needs and offer three options. One is traditional lawyers; second is an in-house document review team; and third a preferred supplier with lawyers in India – that's our offering now for big litigation and due diligence," Ms Patterson said.  
The global firm has leveraged high-powered processing capabilities of new technology and its various business model options to cater to document-heavy areas such as mega-litigation.
"We start on an average case with well over a million documents using something called 'predictive coding', which is a machine learning technology, as well as advanced analytics to give our lawyers insights into the documents before they even have to read very many documents.
"It's about helping [the lawyers] get to the relevant documents quicker and becoming cost-effective for our clients," Ms Patterson said.
The Fold Legal director Claire Wivell Plater agreed that efficiency was driving disruption in law. The boutique firm director identified technology's disruption of law as the "coalescence of the advance of technology and the availability of big data". Lawyers' capacity to solve problems has also improved with technology, she noted.
"Now we have the computing power to be able to solve problems that we were unable to solve in the past through technology. And we have the need to solve those problems because of the amount of data that is being processed.
"I don't think [technology] will replace lawyers, but [it] will help to solve things that have been becoming increasingly difficult and that we haven't been able to solve in the past," Ms Wivell Plater said.
Both women made their remarks as part of a UTSpeaks discussion panel this week, moderated by UTS dean of law Professor Lesley Hitchens.