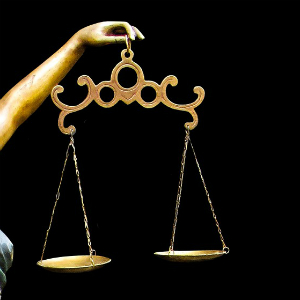 The legal profession in Queensland has welcomed the news that class actions may soon come before the state's courts.
Queensland lawyers have lauded a state government announcement that legislation for a class action regime will come before the Parliament later in August. However, they have flagged that without bipartisan backing of the legislation, the rights of Queenslanders will continue to be hampered.
Michelle James, Queensland president of the Australian Lawyers Alliance, said she expected a bipartisan approach for the new regime, adding that it would be economically sensible.
"Legislation to permit class actions was introduced by the former government after long consultation with key stakeholders. It makes sense for access to justice, and economically; so we expect bipartisanship on the passage of the legislation," Ms James said.
Andrew Watson, head of the class actions team at law firm Maurice Blackburn, also stressed that both sides of government owed the people of Queensland their support of the bill.
"Now Queenslanders will finally have the option to exercise their rights to access greater avenues of justice in their home state, just as those in NSW and Victoria can," Mr Watson said.
Levitt Robinson Solicitors special counsel and class action lawyer Brett Imlay also welcomed the news, highlighting a Productivity Commission report released in 2014. According to Mr Imlay, introducing a new regime in Queensland finally brings protection to individuals who may find themselves engaged in a dispute with government or big business.
"For far too long both the government and big business have been able to stave off actions for their wrongdoing because individual plaintiffs could not match the deep pockets of their opponents.
"This new legislation reflects the greater need for a class action procedure to be available in Queensland, [taking] away this imbalance and allowing individuals the opportunity to access justice and take on large corporations, financial institutions and government when they have been wronged in some way," Mr Imlay said.
The new regime has been a long time coming for the sunshine state, whose lack of applicable class actions laws has forced locals to pursue class actions in other jurisdictions. Victims who were devastated by the 2011 Queensland floods recently filed a class action in NSW.
In June, the state law society and bar association renewed its push for laws to allow local class actions to be sought in Queensland courts. Queensland Law Society president Bill Potts described the absence of a local class actions regime at the time as an absurd and "ongoing failure", which denied Queenslanders their right to access to justice.
 
"At the end of the day, this is an access to justice issue for Queenslanders; we shouldn't have to go to another state to get fair compensation when we have suffered harm," Mr Potts said.
Two months later, the Queensland government has responded. State Attorney-General Yvette D'Ath confirmed this week that legislation would come before Parliament.
"At present, Queenslanders who wish to take class action lawsuits have to operate through other jurisdictions to do so," Ms D'Ath said.
"For cases that are particularly pertinent to Queensland, it will also allow the knowledge and expertise of our judges and lawyers to be better utilised," she said.