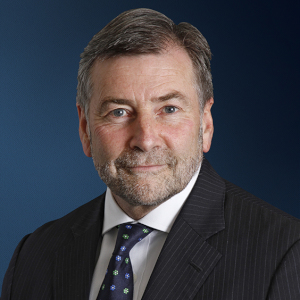 Consumer demand and a changing marketplace have shaken up the traditional family law practice area, forcing many lawyers to broaden and diversify their core service offerings.
Speaking to Lawyers Weekly, Mark Parker (pictured), co-head of Lander & Rogers' family and relationship team, said the family law practice area has become "increasingly complex", prompting lawyers to change the way they deliver services.
"Probably one of the greatest challenges at the moment is that family law has become increasingly complex. Gone are the days where people had their homes, superannuation, car and perhaps some shares," he said.
"It's really not uncommon now for people to have a series of trusts or an interest in a variety of different investments, so collectively family lawyers now need to have a really good working knowledge of not just family law, but corporate law structuring.
"You need to be quite an educated and well-rounded lawyer now, not just a family lawyer. You really need to take on all the aspects of a corporate lawyer as well as a family lawyer, particularly in the more complex family law practices."
Cooper Grace Ward partner Justine Woods echoed this sentiment, saying that because clients are "a lot more self-educated than they used to be", lawyers in the family law practice area have had to adapt accordingly.
"There's a higher expectation for value-added services from clients, and they want to consume the product differently and do a lot themselves," she said.
"People can do lots of things that were previously really challenging. For example, the court has made a deliberate effort to make their systems more straightforward so that you can lodge your divorce online directly with the court itself.
"[However] I don't think the demand [for family lawyers] has changed, but what [clients are] demanding is a little different, in my view."
Ms Woods noted that the growth of the evolving family law practice area has prompted greater competition between firms for clients in this space.
"I think there's really strong competition," she said.
"That's really reflective by the proliferation of those smaller boutique firms. People are leaving larger firms and setting up on their own and offering something different.
"I also think that the drive will be towards packaging services differently and trying to come up with innovative products, because clients' expectations are changing. I think we've seen that already [with] some of those larger, fee-for-service terms [that firms have introduced]."