Driverless vehicle regulation called for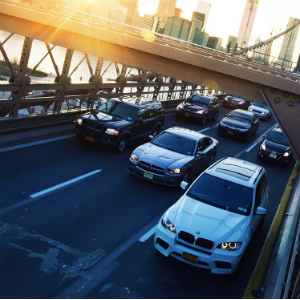 Australian governments must establish a proper legal and regulatory framework for a future road transport environment of driverless vehicles, according to a new report from a national firm.
Clayton Utz's recently released report Driving into the future: Regulating driverless vehicles in Australia calls for changes to existing laws and the introduction of nationally consistent regulations to assist in the transition to a world where driverless vehicles are the norm.
"It's not an easy exercise, as the regulatory environment for the use of motor vehicles in Australia is complex," said Owen Hayford, Clayton Utz partner and one of the report's key authors.
"The National Transport Commission has already undertaken some valuable work in identifying regulatory barriers for automated vehicles and options to address these."
He continued: "Our report seeks to build on that and identify some of the key areas that legislators and regulators can start looking at now to ensure a clear and consistent approach to issues such as liability and, at a federal level, minimum safety design standards."
Mr Hayford suggested that addressing the key legal risks and uncertainties in a phased manner would help maximise the potential benefits of driverless vehicles, such as reduced road fatalities and congestion.
He also said we can learn from those already embracing driverless vehicles.
"Australian companies such as Fortescue Metals Group and Caterpillar are already leading the way in the application of automated and driverless vehicle technology in their industries," Mr Hayford said.
"We can draw on their experiences and lessons learnt to inform a best practice legal framework as driverless cars become mainstream."
Mr Hayford suggested that the first step would be to create a safe environment for the testing of vehicles on public roads.
"South Australia has made changes to its laws to facilitate such testing but on a case-by-case basis. Making it easier for manufacturers to carry out public road testing could see Australia become one of the first countries in which driverless vehicles are widely deployed," he said.
"This would facilitate not only early access to the road safety, productivity, mobility and other benefits that driverless vehicles offer, but also facilitate the local development of associated industries and know-how that can be exported around the world."
Commercial litigation partner Greg Williams, who also contributed to the report, said liability and associated insurance arrangements would be two of the key issues to consider.
"One of the big questions is, 'Who should be legally responsible for the automated driving system if it infringes road rules or causes an accident?'," Mr Williams said.
"One of our recommendations is that the concepts of 'driver' and 'proper control' as currently defined by the Australian Road Rules and related laws be clarified to smooth the path for conditionally automated vehicles, and ultimately reviewed to take into account the operation of highly and fully driverless vehicles."
Other legal issues to consider, according to Mr Williams, include data privacy and cyber security.