Firm ups the ante with new 'inclusive' strategy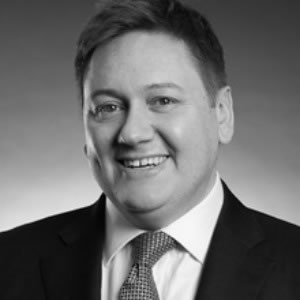 A global firm has revealed that an "inclusive" strategy has helped drive growth throughout the business by enabling it to attract and retain greater staff and client numbers. 
Speaking to Lawyers Weekly, Justin D'Agostino (pictured), global head of Herbert Smith Freehills' dispute resolution practice and joint regional managing partner for Asia and Australia, said the firm has followed its London office's lead in creating an inclusive network for LGBTI staff and clients, and for those who support the LGBTI community.
"When I was a young lawyer in London, the whole LGBTI agenda was really something that big law firms didn't talk about, it wasn't on the agenda," Mr D'Agostino said.
"Only 10 years ago, we were the first law firm in London to set up a network for people who identified as LGBTI, but also for straight allies – people that had LGBTI children, members of the family – or who just wanted to support LGBTI staff.
"So we set up a network in Australia and it's gone from strength to strength very quickly."
Mr D'Agostino said the firm's key focus – not just on diversity, but on inclusion – has helped cement its "attractive offering" to new and current staff.
"I was always very confident about being who I am and I've been lucky because I have a very supportive family.
"I think that showed me that when you're in an environment where you can be yourself and you're supported, you get the best out of yourself. If you translate that in an organisation, allow them to be who they are, and you support them in that, you get the best out of them," he said.
"I've had a number of examples now where people have said, 'I've got multiple offers from firms but I'm going to choose HSF because I know that you're an inclusive environment and I will be successful there because I can be who I am', and this goes all the way up to partner level. So that really goes into the economics of this as well."
Mr D'Agostino said the network allows greater unity within the firm and creates a unique culture.
"What's very interesting is these networks have a number of benefits. One is visibility – to show that the organisation cares, takes it seriously and gives LGBTI people a secure environment to be with each other," he said.
"But it's much more than that. You provide role models through it and you also provide mentoring through it. Even though you don't have to have a very structured or formal process, the fact that you've got visible senior people in the organisation who are LGBTI or who are allies of that community gives people somewhere to go to talk.
"People struggle still with the subject, its confronting for a few people still, especially if they themselves are not LGBTI, but this actually does help people understand it and to feel that its fine."
Mr D'Agostino noted that the network adds another layer to the firm's culture, helping staff in a personal manner.
"We forget we're in a profession with very high levels of stress, so the more we can do to help each other, the better – and that's what this is all about," he said.
"It's about caring for each other and looking after each other at its most basic level, and giving people the confidence to be who they are and to be proud of that."
This core focus also flows on to more clients selecting Hebert Smith Freehills for their legal matters, according to Mr D'Agostino.
"If you look at the Millennials, or the 'emerging consumers', they want to be identified with, and indeed spend their money on, organisations that are diverse and that feel modern," he said.
"For most people of that generation, they don't find this topic as confronting. It's really important for our clients because our clients are diverse … In fact, clients are now insisting on diversity stats. They want us to show them that we are focused on this, because they want to associate with organisations that share their values.
"[As lawyers] we don't sell a product; we sell our people, our legal services, so we have to have people right at the heart of what we do. So the more effort we put into that, the better it is."
With diversity and inclusion such a hot topic within the legal profession at the moment, Mr D'Agostino said he wouldn't be surprised to see more firms placing a greater emphasis on the LGBTI community.
"The legal profession is highly competitive. Everybody wants to be the best at what they do," he said.
"It's good, healthy competition, so I think when other firms see us doing this, or other firms doing this, they will want to follow suit, and for all good reasons.
"They'll see it makes a difference and it's the right thing to do."