The importance of knowing who sits behind the binary veil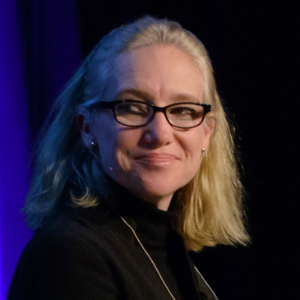 Legal apps and online services have changed the shape of the law, but the integrity of those responsible for the new digital infrastructure and its content is cause for concern, a barrister has said.
In the last decade alone, a myriad of new ways to solve legal problems have entered the marketplace. NewLaw service providers and process-driven third-party companies have opened up different ways to meet legal needs, often in low-cost, convenient packages.  
For all that technology has offered to date, and what it promises for the future of law, Dr Philippa Ryan believes the identity of its creators and the integrity of their expertise is a live issue.   
Speaking of the implications for clients of legal services, the barrister and University of Technology Sydney (UTS) legal academic told the audience of a panel event in Sydney that future services would come with grey areas.
While Dr Ryan acknowledged that technology is driving improved legal services in terms of cost and access, she said other questions about the soundness of advice, and the integrity of the person dispensing that advice, are important.
"There's that other liminal space, which is: who is providing that legal advice and who is creating that legal app and what is their qualification to do that? And I think that's tricky," Dr Ryan said.
Law firms big and small, barristers and sole practitioners alike share core obligations as members of the profession – chief among them are duties to clients, the courts and the administration of justice. Dr Ryan suggested that, in a space that otherwise remains untested, those obligations should prevail.
"This is where the admission to being a lawyer will remain quite traditional. If you know that the human being behind that app is a lawyer who's admitted in this jurisdiction, you're going to have a lot more confidence in what is being delivered," Dr Ryan said.
"Because [the lawyer's] practising certificate relies upon their conduct and their ethical obligations, which is paramount to their obligations to the court, above everything else," she said.
Beth Patterson, legal & technology services chief officer at Allens, added that clients should also be mindful about which 'brands' sat behind new entrant legal apps.
Ms Patterson said algorithm-based technologies in particular were not entirely foolproof, pointing to studies that showed good technology was most effective when a component of legal processes involving "really good humans".
"One of the things we have to be careful about [with algorithms] is the exceptions to the rules.
"Usually somebody has codified the mainpath and it is the exceptions when lawyers have to jump in. Sometimes those algorithms aren't going to be fully whole so it's about the human end of technology," Ms Patterson said.
Also sitting on the panel at the 'Unprecedented disruption' event hosted this month was Dominic Woolrych of LawPath, who said the online legal platform company was founded with a vision to one day replace lawyers. While the company's view has shifted, Mr Woolrych said the upshot of technological disruption and NewLaw offerings is that the role of the lawyer has changed.
"What you will find is that over the next five to 10 years, the role of the lawyer will change. For me, technology is really, at its core, creating efficiencies," Mr Woolrych said.
"Whereas the legal industry has for some time been quite inefficient, [new] technologies are now allowing lawyers to be more efficient in doing their role, and therefore passing those efficiencies on to the client," he said.
Demand for the types of 'off-the-shelf' products and services that LawPath provides individuals and small businesses has been driven by clients who may not have traditionally sought the services of lawyers, Mr Woolrych suggested. He sees the particularly tech-focused offering of NewLaw companies as meeting a "middle ground" of need, characterised by affordable and convenient legal services.   
"There is this issue where clients aren't getting a lawyer to service them, but where's that balance going to be between giving them at least general information and having them pay thousands of dollars for advice? We do have to find a middle ground," Mr Woolrych said.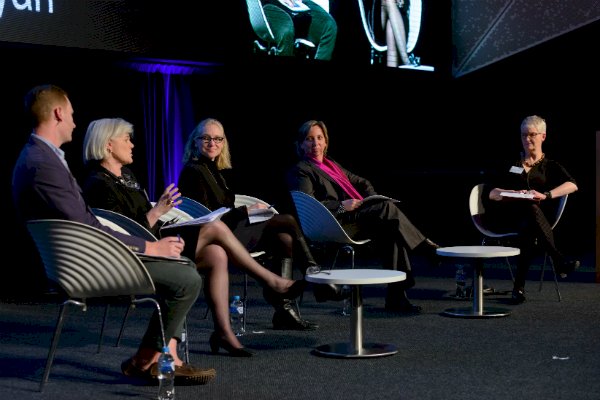 The UTSpeaks panel pictured L-R: Dominic Woolrych, Claire Wivell Plater of The Fold Legal, Dr Pip Ryan, Beth Patterson and UTS law dean Professor Lesley Hitchens. Photo courtesy Jesse Taylor.