'Disturbing images' prompt calls for nationwide review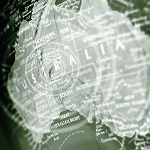 The Law Council of Australia had urged all jurisdictions to conduct independent reviews of their juvenile detention systems after "disturbing images" showed the alleged mistreatment being conducted in two high-profile youth detention centres.
Recent reports and images of alleged mistreatment in Townsville's Cleveland Youth Detention Centre and the Brisbane Youth Detention Centre emphasise the pressing need for all jurisdictions to conduct independent reviews of their juvenile detention systems, according to the LCA.
This comes after the ABC reported on internal government reports by the Queensland government's Youth Detention Inspectorate, showing a 17-year old boy being held face-down by five adults. The same boy appeared to be handcuffed, ankle-cuffed, stripped naked and left in isolation for more than an hour, according to the ABC.
The ABC revealed that another incident was also captured by CCTV footage, showing a girl in a swimming pool being threatened by security guards with an un-muzzled dog.
LCA president Stuart Clark AM said the new images and allegations underlined the need for broader reviews of youth detention across the country.
"It is commendable that a royal commission has been established to investigate the juvenile detention system in the Northern Territory. However, these most recent reports demonstrate that there is also an urgent need to shine a spotlight on other jurisdictions," Mr Clark said.
"These reviews must be at arm's length from government and preferably conducted by a judicial officer or senior lawyer, either in the form of a royal commission or other independent review.
"Independent state- and territory-based reviews can enable swift and comprehensive examination of all juvenile detention systems."
Mr Clark said that "detention of young people should only occur where absolutely necessary, to ensure their safety and the safety of others in the community".
"The community must also be confident that children are protected from harm while under the care and supervision of the state," he added.
"Further independent reviews are crucial to ensure the health, safety and welfare of young people in detention, who are under the care and custody of government."