New entrants stir the class action pot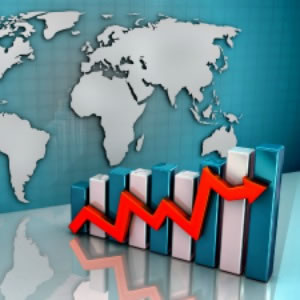 The number of class actions being brought in Australia is rising as more law firms enter the space and launch competing class actions, according to a new report.
The Allens Class Action Risk 2016 report, which was released last week, found a significant increase in class actions over the past decade, primarily driven by more law firms trying their hand in the area.
While Maurice Blackburn and Slater and Gordon have been the most significant players in the past, more recent trends show that their market share is decreasing as a small number of firms attempt to establish repeat class action practices, and firms with little or no class action experience bring their first or second class actions.
Since 2013 approximately 20 per cent of filings can be attributed to Maurice Blackburn, and only 7 per cent to Slater and Gordon.
In contrast, roughly 47 per cent of claims can be attributed to seven various firms that filed three or more claims during that period, all of which are not traditionally known as plaintiff class action firms.
The remaining 26 per cent is attributed to 15 firms that have filed either one or two claims since 2013.
As more firms get involved in the class action space we are seeing an increase in the number of competing class actions, where multiple class actions in relation to the same conduct are brought by different law firms.
This means that while the overall number of class actions filed has significantly increased over the course of the past decade, the number of companies facing class actions has fallen.
The report said that this means the upward trend in the number of class actions filed has arguably been distorted by multiple claims in relation to the same or related conduct.
Statistically, of the 46 class actions commenced in the 18 months to June 2016, only 27 were the first class actions in relation to the conduct in question, meaning the number of companies facing new class action activity in recent years has actually fallen quite substantially.
A further trend revealed by the report is that new entrants are having more of an impact on the class action space than third party litigation funding, and that the number of cases that are funded has in fact fallen in the last 18 months.
A further trend revealed by the report is that while the number of third party funded class actions was on an upward trajectory, it has actually fallen in the past 18 months.
Approximately 27 per cent of claims filed in the period between 2005 and 2010 were publicly identified as third party funded claims, which increased to approximately 35 per cent in the period between 2011 and June 2016.
However, less than 20 per cent of the claims filed in the past 18 months have been publicly identified as third party funded.
According to the report, this is a direct consequence of the number of claims being brought by less established class action firms, which are much more likely to commence class actions without third party funding.