Legal body slams 'backward' land clearing laws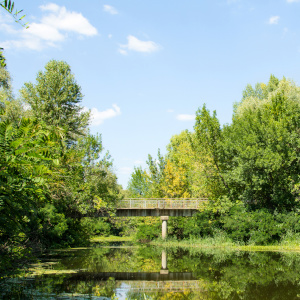 The Queensland Law Society says amendments must be made to the state government's proposed land clearing laws, saying they currently invite a "recipe for chaos".
QLS president Bill Potts said the Palaszczuk Labor government's planned changes to its Vegetation Management (Reinstatement) and Other Legislation Amendment Bill 2016, introduced by Deputy Premier Jackie Trad, are "unjustified and a step backward for justice in the state".
Furthermore, Mr Potts condemned plans to introduce a law that he says will see landholders guilty of any illegal tree-clearing until they can prove themselves innocent.
"That is akin to a person coming home to find a dead body in their backyard and being considered guilty of murder until they can prove themselves innocent," he said.
"Our state's natural beauty is one of its greatest assets, and it is our view that it can be protected without tramping the rights of citizens.
"It isn't too late for the government to properly consult with all stakeholders and come up with just and workable laws. Rushing them through as they are now is a recipe for chaos."
Earlier this year, Mr Potts raised the QLS' concerns on proposed tree-clearing laws to the Parliamentary Agriculture and Environment Committee in Brisbane.
At the time, Mr Potts described the proposed changes as "unjust and comparable to the Newman LNP government's stance on anti-bikie laws."
"The government's justification for these changes is, quite frankly, feeble and appears based on administrative convenience," he said.