Time trumps equity as reward for Millennials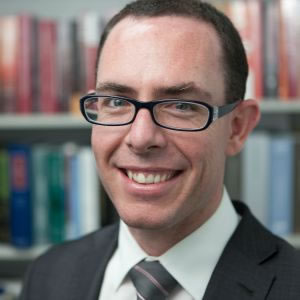 As lawyers are increasingly seeking alternative career paths to the traditional road to equity partnership, it no longer makes sense for the only reward on offer to be equity-related, according to the managing partner of Salvos Legal.
In a recent episode of The Lawyers Weekly Show, Salvos Legal managing partner Luke Geary shared his thoughts on the need for law firms to provide incentives other than equity.
According to Mr Geary, the current generation of lawyers aren't as set on the traditional career path of private practice and equity partnership.
"In the past, we've seen that lawyers have been happy to chart a career path with the ultimate goal being equity partnership and, either consciously or unconsciously, accepting that there is a commitment that's going to be required of them and biting their lip and persevering until they take their equity," he said.
"But the future is going to look very different because they're looking for different things and so they're prepared to commit different periods of time, different ways in which they want to work; they want to have more control over the working habits and flexibility."
In order to attract and retain Millennial lawyers, Mr Geary said firms must reconsider their approach to incentives and rewards for all employees, not just the rainmakers.
"Law firms need to really re-calibrate how they acknowledge and how they reward behaviours across the full spectrum of employees," he said.
"What that means is reflecting ... and being candid with all the staff about the fact that everyone's contributions are what make the organisation as a whole successful, and having a system for reward and recognition that really adds substance to that comment."
Mr Geary explained that it is important for firms to recognise that money is not the only way to make people feel engaged, and that non-financial rewards, such as time, are very significant.
"[These could include] giving people extra time, either during the week or extra annual leave, or extra days off from time to time to allow them to have the flexibility to do the things beyond work which are really important for them," he said.
"Whether that's volunteering, whether it's pursuing professional study, whether it's pursuing a hobby, whether it's spending time with family or friends, those are the things that employees find incredibly gratifying as a way of being rewarded."
With work/life balance being one of the things Millennials crave, time is the perfect reward.
"In part, Millennials have observed what they've perceived to be mistakes of an earlier generation's healthy approach to work and they want to, like any generation, be a greater success than the one that comes before them," he said.
Not only do Millennials crave things like flexibility within the workplace, but they're also very focused on creating a social impact with their time, according to Mr Geary.
"Whilst they may be prepared to commit significant amounts of time working for a firm, they want to see that there's more of an impact than simply dollars and cents. They want to know there's value for their contribution," Mr Geary said.
"I think firms really need to build structures that have those sorts of rewards as the outcomes for the behaviours that firms want to reward."
Listen to the full podcast here.