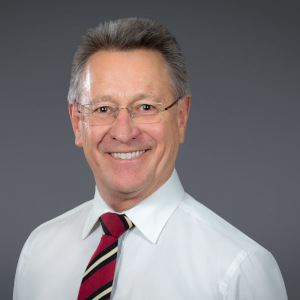 The increasing attractiveness of working overseas has prompted the development of a new partnership, designed to educate and prepare lawyers before they make an international move.
The partnership, between US legal education provider BARBRI and The College of Law, is aimed at building awareness of the company's US state bar exam preparation courses.
The new partnership will enable Australian lawyers to learn about a six to 10-month bar home study program offered by BARBRI and designed specifically for non-US-educated law graduates and lawyers wanting to enhance their career opportunities by sitting a US bar exam.
College of Law CEO and principal Neville Carter said the partnership comes at a pivotal time for the Australian legal profession.
"The legal industry in Australia and New Zealand has reached a stage of maturity where more and more lawyers either want to work in the USA or require a deep understanding of their legal system," he said.
"Where traditionally young lawyers might have headed to the UK, now the USA is seen as an equally attractive and relevant destination.
"We're delighted to be partnering with BARBRI. Being able to assist young lawyers to enhance their career prospects both here and overseas is core to our mission," he said.
Mr Carter added that he expects the new partnership to be well received and the program to be taken up by a significant number of Australian lawyers and recent law graduates.
"BARBRI advises that they have for the past three years seen an increasing number of enrolments from law graduates based in Australia and New Zealand," he said.
"With Australia's position as a global destination to pursue university studies they have also noticed a number of international students who have pursued their legal education in Australia and then opted to add the NY Bar to their resume to increase their chances of employment for the future.
"With the increase of US firms who have entered the Australian market over the past five years, this opens up the options available to those with global ambitions," Mr Carter said.
The program differs from other home study platforms currently in the market since it is proven to have been effective.
"The BARBRI program is the leading provider of bar exam preparation programs in the USA and pioneered the concept over 50 years ago. Over 1.2 million US licensed attorneys have undertaken the program," he said.
"Their home study program, which is the distance learning option, is very student-friendly. It guides the student through the program and tracks their progress. 
"The program is designed for non-US law graduates so doesn't assume pre-existing knowledge of the substantive law. It is very flexible, completely mobile-enabled and has a Personal Study Plan which focuses attention on areas needing further study."
Furthermore, Mr Carter said the decision of whether or not to work overseas will be made easier with Australian lawyers having access to the BARBRI program.
"[For law graduates and Australian lawyers, this new partnership will ensure] the ability to access information and support locally when investigating whether it is the right move for them and what is involved," he said.
"BARBRI's experience is that students prefer to talk to local staff when considering what is a significant investment [for] their future. "
The International Home Study Program is designed for candidates who may have other professional commitments, and includes the same materials as BARBRI's classroom series: online lectures from top American law school professors, textbooks, bar application assistance, BARBRI's industry-leading personal study plan, simulated exams, and access to a dedicated BARBRI International support contact.