Insurance firm diversifies service offering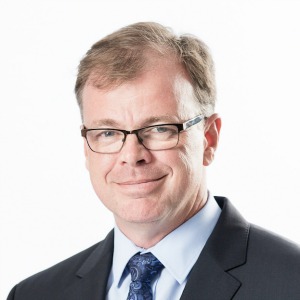 A Brisbane-based insurance firm has announced the launch of three new practice areas in a bid to boost its dispute resolution offering.
BTLawyers is expanding beyond its insurance law roots, adding employment law, family law and debt recovery and insolvency to its service offering.
The employment law practice is being offered in conjunction with the firm's new joint venture HR/IR consultancy, BTS Accord, which was established as a partnership between BTLawyers and John Salter.
According to BTLawyers partner and founder, Bruce Thomas (pictured), the new practice areas leverage the firm's dispute resolution and litigation skills into other areas of legal practice that need innovation and efficiency.
"At BTLawyers, we manage more common law injury claims for employers and self-insurers in Queensland than any other firm, and have an unparalleled success rate at trial," Mr Thomas said.
"We believe the very successful dispute resolution approach and discipline we have developed can be applied to other litigation, whether in family law, insolvency and debt recovery or employment law. So it feels like a very natural extension of our business to expand into these new areas."
Mr Thomas attributed the growth and expansion of BTLawyers to changes in the wider legal market.
"It's a challenging time for many businesses who require better value for their legal spend and a more responsive and integrated legal service," he said.
"We've always provided fixed-fee solutions for our insurance clients, so by extending the same service offering into these new practice areas we can give our clients more certainty around their legal costs and better value."
The family law practice is led by special counsel Vanessa Hernandez, who has been working in family law since 2007, specialising in property, parenting, domestic violence and international matters.
Aamena Hussein is heading up the debt recovery and insolvency practice after recently returning from an eight-year stint in Sydney.
Mr Salter leads the firm's employment, industrial relations and HR business arm BTS Accord with more than 25 years' experience working in private sector manufacturing firms and for employer organisations.