Challenges loom as partners resist change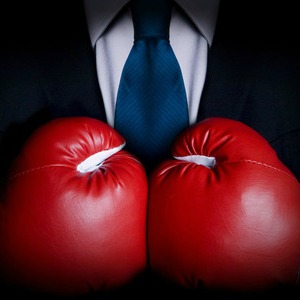 A new report has revealed partners at medium and large firms are resisting process-improvement initiatives, despite 78 per cent of companies saying there are ample opportunities for change.
Preliminary findings of research conducted by the Australasian Legal Practice Management Association (ALPMA) and InfoTrack, show the vast majority of respondents cited a need for their firms to evolve its business processes.
Forty-one per cent pointed to challenges with inefficient or manual processes, with this frustration mainly felt by larger firms.
A key challenge is resistance to change coming from partners, with 50-70 per cent of medium- to large-firms highlighting this as a primary issue. However, only 24 per cent of small firms cited this as an obstacle.
"Change is always difficult, particularly in a risk-adverse, conservative environment like the law," ALPMA resident Andrew Barnes said.
"Law firm leaders need to learn how to effectively overcome this resistance and implement modern work practices if they want their firm to thrive.
"Savvy law firm managers are skilling themselves up to become change agents and successfully drive through process-improvement initiatives at their firms."
The research also found 28 per cent of respondents believe their firm's outdated processes are a challenge, as is their firm's process not being matched to customer needs (20 per cent), poor project management (15 per cent) and inflexible processes (13 per cent).
The majority of firms surveyed have no plans to adopt legal process outsourcing, process improvement methodologies or best practice processes, according to the report.
Another issue highlighted in the report was firms struggling to keep up with technology, with this cited as the number one technology challenge for the majority of law firms surveyed.
Just 38 per cent of respondents believe they are at the head of the pack for technology adoption compared to other firms, while most firms believe they are in the middle or at the back of the pack.
Smaller firms were the only ones to rate themselves as well ahead of the pack.
"Keeping up with technology changes and particularly integrating them into their own systems is certainly the most common cause of concern among the legal firms we work with," InfoTrack chief executive John Ahern said.
"No one doubts the power of change for staff, clients and effectiveness, but it can be overwhelming at the rate the legal industry is moving, not to mention the pace of new technology."
The struggle to keep up with technology is exacerbated by challenges including a lack of in-house IT capability, non-integrated systems and a lack of technology investment, the report said.
Data and cyber security challenges were also rated as an issue by 17 per cent of respondents, with half of these from small firms.