Alternative workforce bolsters 'big ticket' transactions in China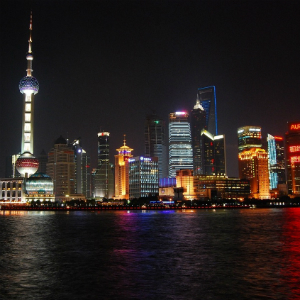 A global firm has launched China's first alternative legal services hub, which is expected to enhance processing capabilities for routine business in the region.
Herbert Smith Freehills has announced the expansion of its alternative legal service offering, with a new team installed in the Shanghai office of the global firm.
Speaking to Lawyers Weekly, HSF managing partner for greater China, Julian Copeman, said work involving "big chunks of information" written in Mandarin, such as work associated with arbitration, litigation and disputes, would especially benefit from the new team's skills.  
"We've been keen for some time to have Chinese language document review capacity here.
"To date we've either been having to resource that up temporarily for particular matters or put things out to third parties. For me, that was the driver in terms of having that capacity," Mr Copeman said.
"There are a range of fairly regular, big ticket things that happen in China that the team will be very useful for," he said.
A group of 13 PRC-qualified lawyers and legal analysts have been recruited to work in HSF's latest alternative services hub. The group of Chinese lawyers will undertake intensive processing and high-volume document review as part of a business-wide push to offer efficient, low-cost turnaround.
The legal team will work with the global network of HSF lawyers, particularly those based in Beijing, Shanghai and Hong Kong.
Mr Copeland said client appetite was increasingly calling on the kind of bilingual skills that were missing in the firm's other global hubs.
"There would be the odd person in Belfast or Perth who would be able to read Mandarin, but generally not. So that was a big driver," Mr Copeland said.
He suggested matters tied up with discovery obligations would benefit from the end-to-end internal document review and process service offering, pointing to the associated due diligence for IPOs to list on the Hong Kong Stock Exchange as one example.
Sinead Burke, HSF director of alternative legal services for Asia and Australia, said establishing a local team to cater for the language and time needs of the Asian market made sense for the growth of HSF's alternative services arm.
"We're responding more to global clients and to global work. So whether it's disputes or transactions, language skills are becoming increasingly important, and obviously for this region Chinese is important," Ms Burke said.
"We're also seeing more and more Chinese language documents coming through. So there's a need across the network and the Australian region for more and more of that," she said.
HSF was one of the first international firms to enter the 'in-house legal outsourcing' foray in 2011, when it opened a legal support centre in Belfast. Today more than 300 lawyers work for the firm's alternative legal services arm.
Speaking of the new recruits in Shanghai, global co-CEO Sonya Leydecker said the team would help provide "innovative and cost-effective service delivery options for clients".