Former judge pens plea to Immigration Minister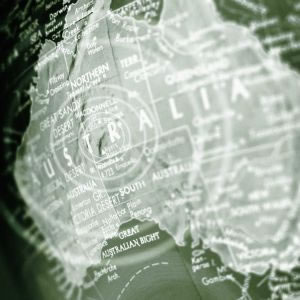 Retired NSW Industrial Court judge Dr Jim Macken has offered to exchange places with a person held in one of Australia's offshore detention centres.
Dr Jim Macken has volunteered to give up his Australian citizenship and live out the rest of his days in offshore detention, The Guardian reported.
The former justice of the Industrial Court of NSW and Labor Party life member penned a letter addressed to Minister for Immigration Peter Dutton, proposing a "body swap" with one of the asylum seekers currently held in Australian offshore detention.
In the letter, Dr Macken said that he was prepared to live on either Manus Island or Nauru in exchange for a detainee to be allowed to live in Australia. While conceding his proposal may be viewed as "too novel for government", the former judge said that it was a "perfectly possible" arrangement.
"I offer this proposal as a way forward for at least one refugee. This would allow one person currently held on Manus Island or Nauru the right to be an Australian citizen. I would consider it a privilege to live out my final years in either Nauru or Manus Island in his or her stead," the letter read.
The 88-year-old told The Guardian that he would be willing to remain on Manus Island or Nauru until he died.
"I've got nothing to lose. If it gets just one refugee off one of those islands, and gives them a chance at a life in Australia, I'm prepared to do it," Dr Macken said.
The former judge said he was willing to participate in a swap without public notice and that he was not seeking publicity from the offer.
"I understand this is an unusual request but I offer it in complete sincerity. My reason for making this proposal is simple. I can no longer remain silent as innocent men, women and children are being held in appalling circumstances on Manus Island and Nauru," Dr Macken said in his letter.
Dr Macken has had a distinguished career as a barrister and served as a judge in the NSW Industrial Court for 15 years.