Exclusive: HSF global CEO unfazed by loss to White & Case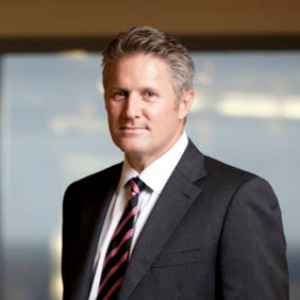 Herbert Smith Freehills joint global CEO Mark Rigotti has revealed to Lawyers Weekly why the 10-partner loss to White & Case won't have any dire impact on the firm.
Lawyers Weekly reported last month that US law firm White & Case was preparing to launch in Australia, and that plan is beginning to come to fruition.
While no dates have been set, White & Case gave confirmation to Lawyers Weekly that it will be opening in Australia with offices in Melbourne and Sydney through the acquisition of 10 partners from Herbert Smith Freehills.
Brendan Quinn, Andrew Clark, Tim Power, Joanne Draper, Jared Muller, Alan Rosengarten and Josh Sgro will join White & Case in Melbourne, while Joel Rennie, Fergus Smith and Matthew Osborne will join in Sydney, Hong Kong and Singapore respectively.
Herbert Smith Freehills joint global CEO Mark Rigotti (pictured) and global head of finance, real estate and projects practice group Jason Ricketts spoke to Lawyers Weekly this afternoon about the impact that this departure will have on the firm.
Herbert Smith Freehills confirmed that the 10 partners handed in their resignations on 1 September, but was unable to confirm when exactly the partners will finish working at the firm.
Mr Rigotti said that while the departure of the 10 partners is disappointing, he predicts it won't have any impact on the revenue generation of the firm for this financial year.
"These departures represent a small proportion, about 2 per cent, of global partner numbers," Mr Rigotti said.
"It's a big firm now which dilutes the impact of these sorts of things."
Mr Rigotti said he is confident that HSF will retain all its clients, and said client discussions are already well underway.
"Obviously we were prepared for this eventuality, we didn't let it just creep up on us. We have been in touch with a number of clients and will continue to engage with them. Obviously we're aiming to retain all our clients, transactions and cases," he said.
"Importantly, the partners in question aren't going for many months, they will remain with the firm to continue the work they have been doing. They will also assist us in transitioning any longer-term work to another equally skilled partner."
Mr Ricketts emphasised that Herbert Smith Freehills will still be able to offer the full service to clients.
"What's really important for these sorts of infrastructure projects is that you can offer the client full-service, and that's not just the infrastructure or the finance people, that's all the property and the tax and the structuring and the corporate advice, and that is an absolutely integral part of being able to properly deliver these sorts of projects and good client service," he said.
Mr Ricketts added that HSF has given some thought to succession and has a strong succession plan in place.
"We've got a very deep bench of infrastructure and energy lawyers in the Asia-Pac region. We've got a total of about 50 partners in Asia-Pac, and around 100 across the globe," he said.
"So we have a strong existing bench, but excitingly for us in Melbourne at least, we have a very good bench of younger talent."
"They've been around for 10 or 15 years so they're very very experienced senior lawyers who have been working with a number of our clients, and on a number of matters with the departing partners, and who are already beginning to see that this might offer some opportunity in terms of career progression."
While Mr Ricketts is confident that HSF will have the right mix within its existing talent pool, if the firm needs to look laterally he feels it will have no trouble finding suitable recruits.
Meanwhile, White & Case chairman Hugh Verrier said in a statement: "This move will cement our position as the leading law firm in project finance globally. It adds further strength to our client offering and underlines our commitment to providing the highest quality advice to our clients on a global basis."
White & Case head of Asia, Eric Berg, added: "Asia-Pacific is an important region for White & Case, where our strategy is to build on the firm's global strengths and continue developing our client offering. This represents an important strategic step as we continue to grow our role, advising clients across the Asia-Pacific region on their most complex cross-border matters."
Following the launch of the Melbourne and Sydney offices, White & Case will have 40 offices in 28 countries. The firm told Lawyers Weekly that it will not be commenting any further at this stage.