Report to reveal firms' market share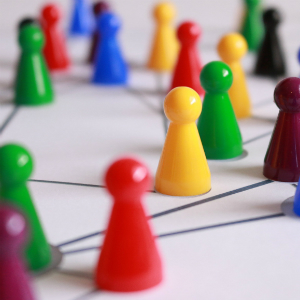 A new report has pinpointed the firms set to achieve the largest market share in Australia in the current financial year.
According to IBISWorld's Legal Services in Australia Industry Report, the provision of legal services nationwide has grown at an annualised rate of 2.2 per cent over the five years to 2015-16, with the figure expected to grow by 1.9 per cent in the five years to 2020-21.
The report estimates that over the course of this financial year, the legal industry will generate revenue of nearly $23 billion and profits of $3.3 billion.
According to the report, Herbert Smith Freehills is set to dominate this financial year with 2.6 per cent market share.
The firm will be followed by Allens, with 2.2 per cent market share; Minter Ellison and Clayton Utz, each with 1.9 per cent market share; and Ashurst Australia, with 1.8 per cent market share.
Rounding out the list, according to the report, King & Wood Mallesons is expected to claim 1.7 per cent market share, and Slater and Gordon will have 1.5 per cent market share by the end of the current financial year.
Commenting on the estimates, IBISWorld added that Herbert Smith Freehills, Allens, Minter Ellison and Clayton Utz are expected to account for less than 10 per cent of industry revenue this financial year.
"Unlike smaller players, many top-tier firms often focus on providing their services to large companies, advising on a range of legal matters and high-value business, like international mergers," IBISWorld said.
"The key to a significant share in a saturated market environment is niche practice and marketing. Many clients prefer to engage with a locally-based practitioner, but given such high competition within regions, specialisation is still key to strong performance.
"This allows firms to build on their reputation in a specific practice area, a key success factor for firms in the industry. Concentration in the industry has increased over the past five years, with some firms like Slater and Gordon aggressively acquiring small firms in pursuit of growth."