Stripping rights to save costs a zero-sum game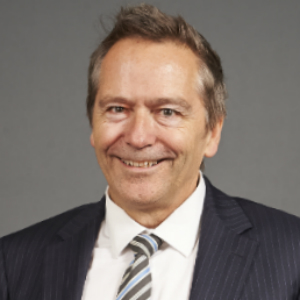 Reforming laws to add quick cash into state coffers does nothing but remove rights intended to protect people, Australian Lawyers Alliance president Tony Kenyon has said.
Mr Kenyon (pictured) told Lawyers Weekly that people living in states such as NSW are losing out to an economic incentive that is driving state governments to trim individual rights. He added that as those rights are further reduced, few cost savings flow on to the public and people are left worse off.
"The easy solution is always to just take away rights to solve an economic problem, whereas with a little imagination you can maintain rights and still solve what can be [state] financial pressures," Mr Kenyon said.
"The sad thing is that when rights are removed – it counts to NSW in particular – the idea that you're saving money is not usually passed on to the public, they are normally consumed in profits," he said.
As an example, Mr Kenyon pointed to the way NSW and South Australia are handling the National Disability Insurance Scheme (NDIS). He said both states have taken a position with respect to the scheme, which is "behind the eight-ball". The parliaments of Queensland and Western Australia on the other hand, deserve praise for their approach, he said.
"I would also highlight the system in Victoria, where common law is still maintained but it's got a wonderful no-fault system in terms of car accident victims. That is the complete opposite to NSW, which is entirely private insurer-based," Mr Kenyon said.
The Victorian lawyer, who is the practice group leader of the workers' compensation claims team at Slater and Gordon, stepped into his new role as Australian Lawyers Alliance (ALA) president in July. He made his bid for the top spot unopposed.
Mr Kenyon has been an active member of the ALA from its early days and said he absolutely identifies with its tagline: 'lawyers for the people'.
The organisation was founded in 1994 by a group of personal injury lawyers. The ALA member base has since expanded to include legal practitioners, academics and other professionals interested in "justice, freedom and the rights of the individual".
It is crucial for lawyers to advocate on behalf of citizens, Mr Kenyon said, as many people are unaware their rights have been stripped away by legislators until something in life goes wrong.
"The ALA does a lot of work in trying to move with the government, correspond with the government, lobby the government. To be honest, that's the way to achieve outcomes," Mr Kenyon said.
He added that as ALA president, he would remain committed to the group's "bread and butter issues". Immigration, detention centres, refugees, family violence and access to justice are some of the most pressing issues on Mr Kenyon's list.
"There's a whole series of issues we are concerned with – we see the use of surveillance by the insurance companies, the treatment of the police in terms of PTSD claims and com-insurance as big issues," he said.
"At the same time, there are still issues about refugees and immigration; detention centres and what's happening in them; family and domestic violence; and the [Royal Commission into Institutional Responses to Child Sexual Abuse]; all of those are very important."