Strategic operation broadens firm's horizons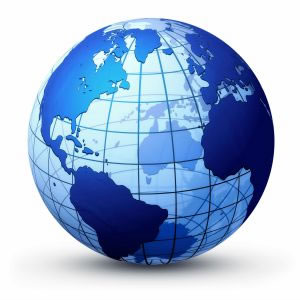 A global firm has announced it has successfully implemented a key strategy that will enable its employees to work on any client matter, anywhere and at any time.
Speaking to Lawyers Weekly, Herbert Smith Freehills chief information officer Haig Tyler said HSF has become the first global merged firm to achieve worldwide technology integration.
"The real key driver for the approach we're taking in regards to technology is the overall business strategy of really becoming a single law firm, able to operate globally and able to have all of our people work on any client matter, anywhere globally within the HSF office network," Mr Tyler said.
Mr Tyler has been instrumental in HSF's worldwide technology integration and has helped enable tech mobility to create a seamless global system for the firm – from devices and software to the data centres driving it.
"The first major project that we've done was what we call a global active directory," he said.
"Most organisations, when they merge, generally connect together their existing systems and there's generally a degree of limitation when you connect together what could potentially be different systems.
"So we took a reasonably bold approach that underpins the infrastructure, the identity people have on the network, the email systems, the BlackBerry, Wi-Fi and AirWatch to enable personal device usage – all via a single system.
"That was actually quite a big endeavour, required a reasonably confident investment and to do it well and to do it properly has taken a number of years, but we've now got it in place so that all our users are now on that one, single system. What it means is we're able to work as a seamless global organisation."
Mr Tyler said this worldwide technology integration presents a number of big wins for the HSF network.
"There are a number of threads to this," he said.
"In a slightly mundane way, what it means is we've got ourselves on a really up-to-date system … But far more importantly, what it means is we've got a far more mobile and flexible workforce."
Another benefit of having this single system is that it allows matters, whether client-related or directly firm-related, to be managed more quickly and efficiently, Mr Tyler said.
"More often than not now you can get to the end of a working day, have whatever management or technical problem and you know you've got a team that you can hand it over to, and more often than not it will be solved," he said.
However, Mr Tyler noted that getting to this point from opposite ends of the world was no easy feat.
"It's an awful long distance between Europe and Australia, which are effectively the largest locations in our firm. We've got a large distance between us and technically that can cause all sorts of problems with systems," he said.
"The biggest challenge we faced was driving out a global delivery across opposite ends of the world … It wasn't a project we could either run from Sydney or run from London so we split up the deliveries and made it more of a regional delivery, but absolutely [under the same] global blueprint, if you like.
"We've  got to recognise that these new, groundbreaking ways of working are going to open up challenges for us, but they're great challenges to have because we certainly feel they're taking the firm forward."
While it is still early days, Mr Tyler said the worldwide technology integration has been well received by HSF employees.
"It went from a reasonably noisy but begrudgingly tolerant attitude of 'when is it coming?' to a real acceptance. They absolutely love it. It's probably heightened their level of expectations even further," he said.
Looking ahead, Mr Tyler noted that with new waves of technology coming through all the time, a key strategy within HSF will be keeping its digital offering up to scratch, in order to service staff and clients accordingly.
"I think the tremendous thing I've seen over the last year is a real ramp-up of interest, excitement and opportunity [around technology]," he said.
"What we're really excited about is we're placing innovation right at the top of the business strategy, we're recognising that it's important and we're doing things to be able to harness those requirements as they come through.
"We have to harness the capabilities and the power of the whole workforce to really drive forward opportunities and we're seeing that in a number of areas already."