Firms must become revolutionary, not evolutionary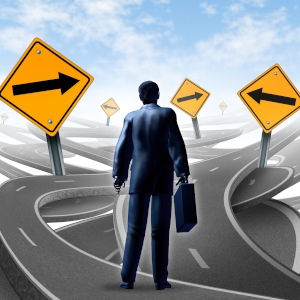 The business of law is being challenged both internally and externally, and we must separate the business from the profession in order to adapt, according to the principal of Nesso Strategies.
Speaking at the ALPMA Summit last week, Nesso Strategies principal Steve Wingert addressed the changes in the business of law.
"One of the biggest challenges I think law firms struggle with is the distinction between the profession of law and the business of law," he said.
"We struggle to get out of the profession of law, not that it needs to go away, but where do we find the balance of law to begin to address a lot of these challenges that we have?"
We need to look at trends in the business of law from two perspectives, according to Mr Wingert.
First is the internal perspective, which includes factors such as growth/decline, leveraging technology, efficiency and cost management.
"We need to look at how we deal with growth and decline. A lot of these disruptors are beginning to take legal work away, and the firms that are going to respond to it and be innovative are the ones who will be able to address it and be very, very effective," Mr Wingert said.
"One of the big challenges we face is, how do we leverage the technology? Technology is great, but technology is a tool. Technology will not get us to where we need to be. We need to think about the people component of it and how we address the processes that are integrated with it.
"If you have flat demand and you want to grow your bottom line, there's really only two ways to do it: you can get more work or you can become more efficient at the work that you're doing."
Other internal trends include pricing, profitability and succession planning.
"That concept of the billable hour versus the alternative fees and how do we value the work. It's understanding what the true cost of the work is and how you build the processes around that," he said.
"Succession planning is huge. There are a whole lot of Baby Boomers out there and there are a whole lot of firms who haven't prepared for the client succession of the work."
Secondly we must look at external trends, which include challenges such as competition, supply and demand, laterals/mergers and delivery models.
"Competition: all of you are competing with each other, that is the way the marketplace works. It's somewhat flat in Australia that means if you want to grow, you're taking business from somebody else or you need to be able to improve what you're doing within your firm, the processes," Mr Wingert said.
"I think that this sense of beginning to think more as a business while still delivering legal services is where we really need to focus."
One last external trend of significant impact is ownership models.
"When it comes to alternative legal services, I know that non-lawyers can be owners in law practices here in Australia. It can create a whole new dynamic in terms of the business model that the law firms can operate under," he said.
"I know it's not happening a lot in Australia, but the door has been opened, and I think it's a good thing because it will allow very talented people to come in and to have a greater vested interest in the operation of the firm."
Mr Wingert emphasised that firms must become more innovative and revolutionary if they want to survive.
"It's not easy; this is not the easy stuff. Change is extremely difficult but we are at a point in the legal profession where we need to change and we need to change much more dramatically than we have," he said.
"We've been reactionary and it's been very evolutionary and I think the firms that are becoming much more transformational and much more revolutionary in their change are the firms that will survive and really thrive.
"Those who don't, I think, are going to struggle, and I think that there will be a question [of whether] those firms will be able to survive."