Sydney firm announces expansion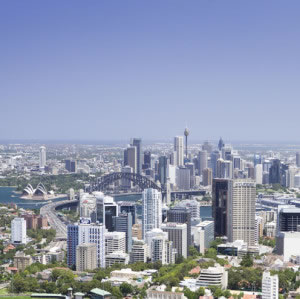 A Sydney law firm has bolstered its presence by expanding to the Wollongong and Illawarra region.
Owen Hodge Lawyers said its new office primarily specialises in family law matters.
This includes legal advice and assistance surrounding separation and divorce proceedings, marriage and de facto relationships, managing child custody disputes, pre- and post-nuptial agreements and complex financial issues following the breakdown of relationships.
"Owen Hodge Lawyers has a long history supporting clients in greater Sydney," said managing partner Rolf Howard.
"We're pleased to be able to further expand our reach into Wollongong and the Illawarra."
Mr Howard said the move came in response to the region's significant growth in the last five years.
"With Wollongong and the Illawarra's continued growth, we saw an opportunity to meet the region's growing need for legal services," he said.
"The region has strong business networks and is experiencing continued population growth, which made the strategic decision to expand there an easy one."
Looking ahead, Mr Howard said he looks forward to providing quality service to clients in this new operation area.
"Our commitment to provide competitively priced and high-quality legal services has served our clients well in Sydney, and we are excited to provide that same quality service to a broader range of clients in the Wollongong and Illawarra region," he said.
"We look forward to becoming a part of the region's dynamic business community."