Australia leads the way in drone regulation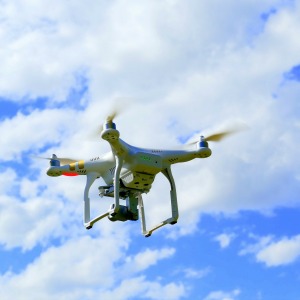 New drone regulations, to be introduced by the Civil Aviation Safety Authority next week, will impact lawyers in a wide array of practice areas, including insurance, intellectual property and privacy.
The regulator for the use of aircraft in Australia, the Civil Aviation Safety Authority (CASA), has developed new drone regulations, which will take effect on 29 September.
On a recent episode of The Lawyers Weekly Show podcast, Piper Alderman partner James Lawrence gave background on drone regulation in Australia and detailed the upcoming changes.
"Australia was the first country to regulate, formally, the use of drones for civilian use and commercial use. In fact, CASA first set out their set of rules in 2002, well before the USFFA set out their set of rules," Mr Lawrence said.
"At the moment we're still operating under the old, much more restrictive regime, but that will change as of 29 September this year. Again, CASA [is] taking the lead on really cutting a lot of the red tape around the use of drones in a commercial context, which means that really it's quite an exciting time for the use of drones."
CASA's new regulations will amend Part 101 of the Civil Aviation Safety Regulations (CASR), which is the primary regulatory instrument affecting drones in Australia.
A recent article published by Corrs Chambers Westgarth outlined the three key changes: drones will be categorised differently based on gross weight, there will be new standing operating conditions, and there will be changes to drone licensing and certification requirements.
Legal sectors impacted
Mr Lawrence said that drone usage touches a surprisingly large number of sectors, and therefore legal practice areas.
"What we're seeing is a lot more uptake in the real estate, insurance, imaging and agribusiness sectors," he said.
"In the insurance space we're seeing underwriters and insurers able to use drones to, for example, survey damaged buildings after large storms. Managing liability and indemnities in the contractual arrangements between the drone service provider and the insurer is a real balancing act."
He also emphasised that drone regulations have an impact on intellectual property and copyright practices.
"A lot of these drones will generally take optical surveillance or imaging devices as part of the payload, so there's a lot of imaging being taken. So a real question arises in the context of who owns copyright, for example, in images that are being taken, and how is that managed in the context of a service agreement?" he said.
"In the copyright context, the first owner of the copyright is the person who takes the photograph. In those circumstances, ownership of copyright will be a real issue in the context of someone who engages a drone operator. If you're engaging that operator, you may want, for example, the copyright and any copyright work produced by use of the drone."
Another important legal concern, according to Mr Lawrence, is privacy.
"There is a concern around privacy and intrusion. Of course, in Australia we do not have a tort of intrusion of privacy. We have the Commonwealth Privacy Act, but that generally regulates the collection and use of personal information," he explained.
"There is a gap, in some people's minds, around protection of privacy. In fact, the Australian Law Reform Commission recently recommended that Australia embrace a Commonwealth, legislative right of privacy. As yet, that has not been acted on."