International attention drawn to detainees on Manus Island and Nauru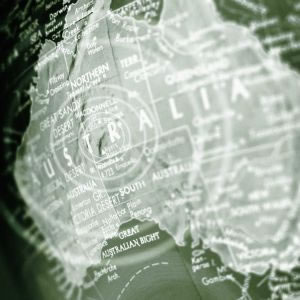 A group of lawyers has dispatched letters to New Zealand, Canada, Germany and the US in a bid to help resettle refugees that it says Australia is keeping in offshore detention.
Four letters have been sent to the relevant ministers of New Zealand, Canada, Germany and the US, appealing for foreign powers to resettle those refugees that Australia has not.
Benedict Coyne, president of Australian Lawyers for Human Rights (ALHR), said these countries have a record of generosity and the ALHR hoped they could provide refuge to the 2,000 people who remain "trapped" on Nauru and Manus Island.
"The ALHR is concerned that if countries such as these do not offer resettlement places, refugees will be sent to countries that do not have the capacity to adequately protect and provide for their rights.
"International cooperation underpins the entire refugee protection regime. Responding to refugee crises, such as the situation on Nauru and Manus Island, is a global responsibility," Mr Coyne said.
ALHR said that more than 1,400 out of the 2,000 people detained in Australia's offshore facilities on Nauru and Manus Island have valid refugee status.
Mr Coyne added that the Australian government's unwillingness to deal with the problem prompted the group to call for international powers to intervene.
Australia has failed to initiate any major policy change after some 2,000 leaked documents alleging abuse and self-harm from within the Nauru detention centre were made public in August, he said.
"If the Australian government will not act, then the international community must. Resettlement on Nauru or Manus Island is not a feasible or durable solution for those found to be refugees."
Rebecca Dowd, ALHR refugee rights subcommittee co-chair, said it was contradictory for Australia to effectively deny control over allegations of mistreatment in offshore detention but also block any alternative resettlement offered by other countries.  
"We expect that if one or more of these countries were to offer to resettle refugees from Nauru or Manus Island, Australia would attempt – again – to block it," Ms Dowd said.
"The Australian government is determined not to offer any 'incentive' for people to board boats in Australia's direction. But they cannot have it both ways," she said.
Speaking at the UN refugee summit in New York yesterday, Prime Minister Malcom Turnbull announced that Australia would take refugees from Central America as part of its annual intake. Refugees escaping from the violence in El Salvador, Guatemala and Honduras are the focus of the US-led resettlement program.
Australia will contribute an additional $130 million over three years for peace-building projects and assistance to the host countries supporting communities that have been forcibly removed, the PM said.  
Australia's intake target for 2018-19 is reported to remain fixed at 18,750, and the refugees accepted as part of the US resettlement program will make up a portion of that overall target.