Firm's innovative platform drives greater efficiencies across the board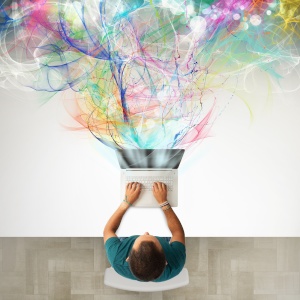 A national firm says its new platform has been well received by clients, lawyers and partners following reports that show it has enabled almost 700 matters to be handled in the first three months of operation.
MinterEllison's next-generation matter management solution, ME Taskflow, has been created to drive process standardisation for high-volume legal matters.
Drawing on a repository of tasks – activities that can be applied across multiple legal practice areas without additional tailoring and coding – users of ME Taskflow are able to effectively set up and develop a management plan for the life cycle of each matter.
Each task includes everything a user needs to complete the activity, while also allocating the activity to the most appropriate person on the MinterEllison legal team.
Speaking to Lawyers Weekly, MinterEllison CIO Gary Adler said the new platform came as the firm looked to maintain its core focus on innovation, deciding it wanted to build a new system that could be much more rapidly deployed to clients, lawyers and partners across the country.
"What the project team did is began analysing the complex bespoke workflows that we had built over time, and then they quickly realised the complex bespoke workflows could be broken down into a reasonable number of template tasks," Mr Adler said.
"The team then also realised that these template tasks could, with some case-by-case customisation capabilities, be used to assemble tailored workflows. This approach was then developed and it significantly reduced time."
MinterEllison partner and head of innovation Andrew Cunningham said over the first three months of operation, ME Taskflow has seen significant traction from within the MinterEllison network.
"In its short life we've already got 32 clients set up on it, we've handled 695 matters in the first three months of its operation, and there's over 23,000 tasks that have already been undertaken using Taskflow," he said.
"There are two elements to that. First of all, clients love it because it's enabling us to continue to meet that demand at very high-quality, high-volume matters at a very competitive price. We've even stressed that there's actually a fantastic client interface in this tool, so the clients get real-time, transparent data on the conduct, that their matters are being handled and so forth.
"The other really nice part about it is how it's made the lawyers' lives better. It helps to overcome a lot of those frustrations that younger lawyers have where they don't necessarily feel like they've got as great visibility of what they're doing and how what they're doing fits into the broader context of the matter. This gives them that because they can actually see the whole matter from their screens, if you like."
Mr Cunningham said ME Taskflow helps lawyers and partners do their jobs to a higher standard and more efficiently.
"For the supervising partners, it gives them this great insight into who's doing what, when, where somebody might be stuck, where somebody need a little bit more work and so on, so they can manage matters a lot more efficiently, they can spread things a bit more evenly and appropriately and so forth," he said.
"It's a great story because it's made everybody happy – clients, staff and partners. It's been very well received."