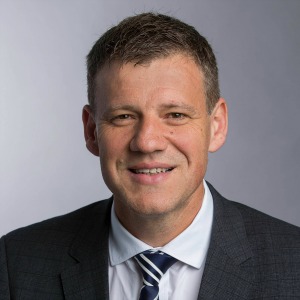 Herbert Smith Freehills has created a new guide to help companies and lenders navigate the various insolvency regimes in the Asia-Pacific region.
The Restructuring, Turnaround and Insolvency in Asia Pacific legal guide, which was released last week, provides an overview of the laws on corporate restructuring, turnaround and insolvency in 14 major jurisdictions across the region.
The countries covered in the guide are Australia, China, Hong Kong, India, Indonesia, Japan, Malaysia, New Zealand, the Philippines, Singapore, South Korea, Taiwan, Thailand and Vietnam.
The guide will assist lenders, alternate capital providers and investors working across a number of different jurisdictions during a time of challenging economic conditions, according to Herbert Smith Freehills global head of finance John Nestel (pictured).
"Corporates operating in the Asia-Pacific region are experiencing lower commodity prices, rising non-performing loans, the slowdown in China's growth, a tightening of credit markets and impending debt maturities," Mr Nestel said.
"These conditions are leading to a rise in restructurings and insolvencies, and we expect this trend to continue."
According to Mr Nestel, insolvency regimes will be put to the test and it is vital that lenders and companies understand the various regimes that exist in the markets in which they operate.
"The legal frameworks for restructurings and insolvencies have been continuing to develop across the region, and in a number of countries these laws have been subject to major overhauls," Mr Nestel said.
"The region has also become more integrated and it is common for restructurings and insolvencies to cross jurisdictional boundaries, requiring a significant amount of expertise and co-ordination."
Herbert Smith Freehills Hong Kong-based partner Gareth Thomas added that companies operating in Asia need to be particularly aware of the complexity of insolvency and restructuring laws when operating across borders.
"As well as considering the legal frameworks that might apply to their operations, companies need to be sensitive to the differing economic factors at play across Asia," Mr Thomas said.
"For instance, slower domestic growth, market volatility and over-capacity within some industries are forcing many companies in China to restructure to varying degrees.
"South Korea is another jurisdiction where we are expecting insolvencies to rise due to high debt levels, and in Japan restructuring may increase due to uncertainties surrounding the domestic economy."