Australian firms among 'the most innovative in the world'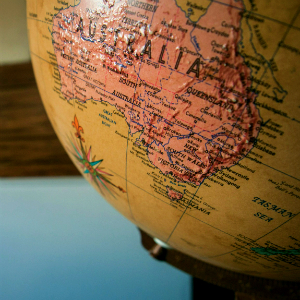 Despite some research suggesting otherwise, a national firm is adamant that Australia's legal services industry is at the forefront of innovation.
MinterEllison head of innovation Andrew Cunningham and CIO Gary Adler recently spoke to Lawyers Weekly after they returned from the ILTACON Conference 2016 in Maryland in the US east coast.
The four-day conference draws on the experience of incorporating innovation and technology into law firms and legal departments around the world, sharing what's proven to be most effective in driving success throughout the industry.
According to Mr Cunningham, he learned at the conference that Australia is leading the pack in embracing innovation.
"One thing to take away is that Australian firms, I think, are right up there with the most innovative firms around the world," he said.
"It's funny how many people from firms overseas, particularly from the US, made the observation. Their impression of Australian firms is that they're very innovative.
"There's certainly not a feeling that we're somehow lagging. In fact, we're quite the opposite. I think they appreciate that what we're doing is just as innovative as what's going on overseas."
Mr Alder said some big innovations discussed at the conference have already been incorporated at MinterEllison and other law firms across the country.
"The big one was AI and how you apply that technology, particularly for contract law and high-volume work," he said.
"There was some scepticism around the robo-lawyer but I think it was balanced against the fact that the idea is that the machine takes away the basic process level, it does not replace the lawyer. That's becoming more and more evident.
"The second thing worth talking about was data. Data analytics was discussed at almost every session. The key focus was on what lawyers and law firms can be doing with data today, focusing on the best outcome for the client."
However, a new report by ALPMA/Infrotrack said that "despite the majority of Australasian law firms rating themselves as innovative, there is little evidence to support this claim".
The research found that out of 163 small, medium and large law firms surveyed in Australia and New Zealand, 65 per cent of respondents believe their firm is innovative or very innovative, with only six per cent saying they are not at all innovative.
Despite these findings, ALPMA president Andrew Barnes said there are few signs that support the notion that law firms in Australia are innovative.
"There is a real discrepancy between how innovative firms believe they are and what they are actually doing in terms of their investment in innovation and in people, process and technology initiatives to drive their firm forward," Mr Barnes said.
More than 60 per cent of respondents said innovation is part of their strategic plan, yet few have a dedicated innovation budget, have a proactive group responsible or give staff time scheduled for innovation, according to Mr Barnes.
The research also found inconsistency with satisfaction on firm innovation investment levels.
While nearly half of the survey respondents believe their firm dedicates sufficient time, people and funds to innovation, one-third of respondents are unhappy with the level of innovation investment at their firm.
"There is pressure on partners and practice managers to pursue innovation. They can see the rewards for innovative projects but 'innovation' is becoming an overused word to describe everything from culture and processes to client delivery," Mr Barnes said.
"The question we need to really ask ourselves is, 'Are we innovating or merely adapting to changes thrust upon us?'".
Lawyers Weekly has launched a new event designed for legal professionals aiming to stay at the cutting edge of technological change and business innovation.
The inaugural Lawyers Weekly Future Forum will provide lawyers with strategies, tips and ideas that will transform their practices in a time of unprecedented upheaval and disruption.
The event is open to all professionals in the legal industry, from lawyers of specialties to practice managers and IT experts.
The Lawyers Weekly Future Forum 2016 will be held in Sydney at the Wesley Conference Centre on 9 November and in Melbourne at the Melbourne Convention Centre on 11 November.
To register your interest or learn more about the event, click here.