Gillian Triggs reignites call for federal bill of rights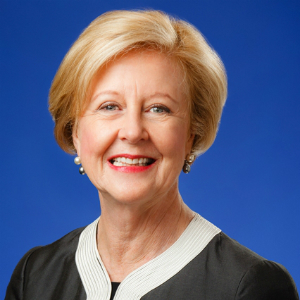 The president of the Australian Human Rights Commission has called for the country to have a "serious conversation" about a bill of rights, suggesting that lawyers and the courts have continually failed to protect fundamental freedoms.
Australian lawyers seem to have lost their focus as protectors of the most vulnerable, according to Professor Gillian Triggs.
Delivering a NSW Young Lawyers 'state of the profession' address at the Law Society of NSW last week, Professor Triggs said that a return to the debate on a bill of rights has become critical in the current political climate. She pointed to an escalation of executive parliamentary powers and discretions allowed to override basic common law freedoms as proof that the existing system does not work.
"There seems to be some kind of fatigue among the profession, and we're walking and sleepwalking into accepting the unprecedented rise outside wartime of executive power and governmental discretions that are not fully subject to judicial scrutiny or the rule of law.
"Serious consideration needs to be given again to a federated bill of rights," Professor Triggs said.
She revealed her dismay for what she has observed as an ongoing erosion of fundamental human rights protections in Australia, suggesting that lawyers from all quarters, but especially those in government, have dropped the ball in meeting their moral and ethical obligations to society.
Using the recent High Court case concerning a Bangladeshi asylum seeker known simply as 'M68', Professor Triggs expressed her view of the government's move to enact retrospective legislation in the Migration Act as "cynical". The case, decided earlier this year, upheld the legal validity of Australia's offshore processing scheme on Nauru.
She further questioned whether any of the Commonwealth lawyers or legal advisers involved in drafting the retrospective provision had contemplated how the new section aligns with international law.
"What kind of a lawyer would work with the government to remove the illegality through context, in the way of a retrospective provision, to arguably make legal something which is probably illegal?
"Did any lawyer from PMC, the Attorney-General's Department or DFAT raise the principles of international law or even the ethics of such a retrospective provision?" Professor Triggs said.
A further analysis of the six-judge majority decision in M68/2015 v Minister for Immigration and Border Protection showed a preference by the High Court to shy away from reference to international legal obligations, Professor Triggs said. She observed that it is common for many judges deciding cases which offer an opportunity to reference instruments such as the International Covenant on Civil and Political Rights or the Refugee Convention to remain silent.
"I do not believe that it's acceptable for our courts to ignore the legal regime of obligations under international law," Professor Triggs said.
"We should be alert and alarmed at the failure of our legal system and lawyers to protect fundamental rights – especially the failure by Parliament and the courts to protect the rights and freedoms that have evolved over millennia."
Note: Professor Gillian Triggs delivered the 'state of the profession' address to an audience of NSW Young Lawyers in her capacity as patron of the organisation