Law firm demand dropping at dire rates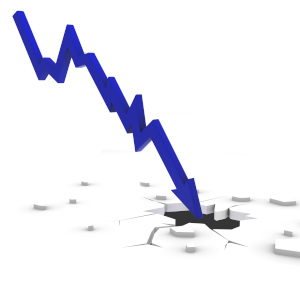 The Australian legal market has suffered its fourth consecutive year of declining demand, according to a new report.
The 2016 Australia: State of the Legal Market report by Thomson Reuters Peer Monitor and Melbourne Law School has revealed that demand for law firms in Australia is still declining.
The report is based on financial data drawn from the Australian offices of 21 major law firms, which were split in to two groups for analysis: the largest eight firms (by lawyer count of their Australian offices) referred to as the 'Big 8', and the remaining 13 firms known as 'Large Firms'.
Demand, as measured by total billable hours, declined by an average of 1.9 per cent across firms during FY2015-16, indicating the fourth consecutive annual decline, following a 2.0 per cent drop in FY2014-15.
However, when the Big 8 and the Large Firms were analysed separately, the Big 8 were found to have done significantly better.
The Big 8 actually saw demand grow slightly, rising 0.4 per cent on average, while the Large Firms saw an average decline of 3.5 per cent.
As demand drops overall, the legal market continues to face financial hardship, with only around one third of firms reporting revenue and profit growth in FY2015-16.
Profitability was affected by weak demand, stagnant rates and rising costs, with profits declining 4.4 per cent on average for Big 8 firms and 9.0 per cent on average for the Large Firms.
However, the challenge for Australian law firms is not just weak demand and revenue, according to Michael Abbott, Thomson Reuters' vice president, client management and global thought leadership.
"The bigger challenge is long-term, and whether firms are willing to boldly take on the mantle of change. The ground continues to shift beneath their feet," Mr Abbott said.
"Firms must develop greater agility and creativity in addressing changing client needs, identifying new opportunities and adeptly executing their strategies to thrive in these persistent, difficult conditions."
Lead author of the report Joel Barolsky, who is a senior fellow at Melbourne Law School and principal at Barolsky Advisors, said firms need true leaders to succeed.
"In the past, law firm managing partners were more convenors and coordinators than true leaders. The data presented in our report provides strong evidence that the legal market is rapidly changing and becoming more competitive," Mr Barolsky said.
"In this environment, firms require true leadership. Those partnerships not willing to be led will flounder. Those partnerships blessed with effective leaders will flourish. There will definitely be more winners and losers."