Global launches new 'end-to-end' practice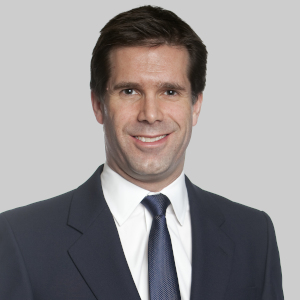 A global law firm with offices in Sydney, Melbourne, Brisbane and Perth has announced the launch of an "end-to-end" data governance, data services and privacy practice, following a recent spike in demand.
Allens' new practice will be led by partner and sector head of technology, media and telecommunications Gavin Smith.
The new practice will aim to help clients make the best use of their data, exploiting the opportunities it offers while navigating the complexities of this continuously evolving area of law, according to Mr Smith.
"Data is one of our economy's most powerful unrealised assets, and it will have a profound effect on how businesses and governments operate," Mr Smith said.
"The effective commercialisation of data will see organisations innovate and transform. Using data in more dynamic ways can unlock great benefits as organisations learn more about their operations and clients.
"However, that has to happen within clear and carefully drawn boundaries to ensure legal compliance is always at the forefront. This prudence is at the forefront of both our new practice and Allens' foundation membership of DGA [Data Governance Australia]."
The Allens data governance, data services and privacy practice will specialise in all aspects of the data life cycle – from creation, collection, storage, security and use of data to exchange and commercialisation.
Mr Smith said this new practice will tap into a number of legal fields, including privacy, competition, corporate governance and securities law, as well as intellectual property, financial services prudential standards, risk management and the reputational issues involved in data use.
It will focus on all commercial contracting needs for the data services sector, and will service in-house legal teams, chief data officers, CIOs and other C-suite members, as well as the boards of companies.
"Part of Allens' success as a firm is our passion for working together with clients to co-create solutions to their business challenges," Mr Smith said.
"Until relatively recently, the management of data has been seen more in terms of compliance and legal challenges than for the benefits it could offer and the way lawyers can help unlock the value of data as an asset.
"It's now shaping up to be a major transformative factor in our clients' businesses. We have adapted and combined a multitude of different legal disciplines into our new practice to match our clients' needs."
Speaking to Lawyers Weekly earlier this year, Mr Smith said the growing use and exploitation of data among companies has meant an increase in demand for law firms offering expertise in this area.
"The use of data and the exploitation of treating data as an asset has become a real phenomenon in the last couple of years, and it's one of the major, macro emerging trends," Mr Smith said.
"Allied to that is as more and more companies begin to treat their data as an asset comes the need for good governments and provisions around how that data is used to ensure compliance with privacy laws, and with respect for individuals' privacy.
"If you talk to the CTOs of most major companies these days they will say that their data strategy is their single largest pressing issue for them at the moment."