National firm strays from legal work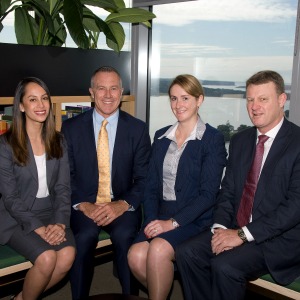 MinterEllison is beginning to delve into the world of non-legal advisory services with the establishment of a board and executive remuneration team.
The firm announced yesterday that it is launching a suite of non-legal advisory services for clients, extending the firm's capabilities beyond legal services into complementary service offerings as part of its 2020 strategy.
The first step down this road has been the appointment of four specialists to provide board and executive remuneration (BER) consulting services.
Jonathan Finlay left NASDAQ global advisory firm Willis Towers Watson to head up MinterEllison's new BER team in Sydney.
Paul Baillie, Angelica Gore and Janine Holland have also joined from Willis Towers Watson, where much of their work involved inbound and outbound cross-border transactions in the Asia-Pacific region and global clients based in the UK and US.
The team will complement the firm's legal services in human resources and industrial relations, M&A, corporate and tax to deliver fully integrated solutions for clients.
"We are simply adding our capability to MinterEllison's long history of helping clients navigate the global regulatory and business environment – advising remuneration committees and CEOs as well as CFOs, human resource directors and general counsel on executive reward as an enabler to achieve business, talent and performance objectives," Mr Finlay said.
"We have a strong track record of assisting clients achieve an effective working balance between the intrinsic and extrinsic drivers of management behaviour and reaching pay arrangements that stand up to close scrutiny from stakeholders such as shareholders and regulators."
MinterEllison's chief executive Tony Harrington believes the firm's new consulting expertise broadens and strengthens the support that the firm's HR and IR, M&A, corporate and tax specialists already provide to the boards and CEOs of domestic and international clients.
"Extending our capability beyond legal services into kindred disciplines is a significant strategic initiative – our new BER team is a great 'fit', and is the first cab off the rank in our suite of non-legal advisory services for clients," Mr Harrington said.
"This addition gives MinterEllison a unique capability and is a first for an Australian law firm."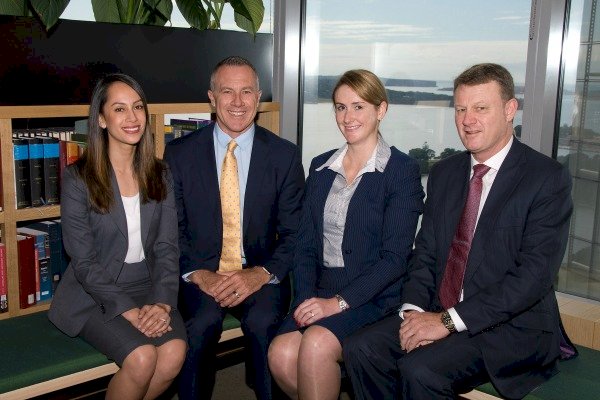 Pictured (left to right): Angelica Gore, Paul Baillie, Janine Holland and Jonathan Finlay.