M&A falling short on last year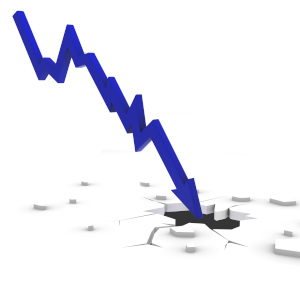 While M&A activity in the Asia-Pacific region remains robust, deal values and counts are still well below the levels seen at this time last year, according to a new report.
A report from Mergermarket, analysing M&A activity from Q1 to Q3 of the 2016 calendar year, has revealed that global M&A activity has slowed following the record highs of 2015.
In the Asia-Pacific region, excluding Japan, a total of 2,557 deals, worth US$485 billion, have been announced so far in 2016.
This represents an 18.3 per cent decrease in value compared with Q1 to Q3 2015, when there were 2,717 deals, worth US$593.9 billion.
While this is a significant drop, this is still the second-highest year-to-date period on Mergermarket's records since 2001.
When narrowing in on Asia-Pacific outbound activity, the year to date has overtaken 2015's full-year total, making it the biggest outbound year on Mergermarket's records, even with three months to go.
There have been a total of 434 outbound deals, worth a total of US$166.9 billion, so far this year.
This was primarily boosted by Chinese activity, with 201 outbound deals, worth US$141.2 billion, accounting for a record 84.7 per cent of Asia's outbound deal value and 46.3 per cent of its deal count.
Chinese dealmakers made the majority of their investments in Europe and the US, increasing their spend year on year by 173.3 per cent and 244.5 per cent respectively.
Chinese investors made 112 outbound deals in Europe, worth US$80.1 billion, and 60 outbound deals in the US, worth US$40.5 billion, with a focus on the industrials and chemicals sector and the technology sector.