Firms reveal top retention strategies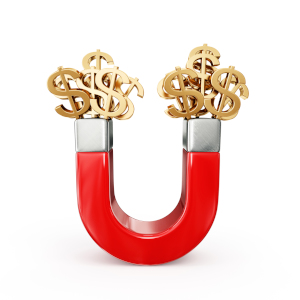 As Australia's legal market grows increasingly competitive, four firms have shed light on how they're managing to attract and retain talent.
Speaking to Lawyers Weekly, King & Wood Mallesons chief executive partner Sue Kench said the firm attracts new talent by placing an emphasis on reviewing its core offering.
"We constantly evaluate what will attract top lawyers to KWM," Ms Kench said.
"This starts with graduate recruitment, where we invest a lot of time talking to future lawyers from a wide range of different law schools and backgrounds to understand why they feel KWM could be a great place to commence and grow in their legal career, and we tailor our approach to suit their career and personal aspirations accordingly."
This approach coincides with the way the firm manages talent retention, Ms Kench said, as seeking feedback from existing staff remains of paramount importance.
"We are always listening to our employees to understand how we can make KWM a place to work where our people can grow and reach their full potential," she said.
"Last year we introduced a host of initiatives designed to enable our people to develop new skills, insights and relationships. One example this year was Design Week – a week with speaker forums, workshops, hackathons and events all focused around designing the firm for the future.
"Another example was [the] 'Designing Our Great Place to Work' initiative, which focused on bringing internal teams together to share their creativity to design a working environment and culture where everyone feels valued, passionate, curious and has fun.
"As a global law firm we provide valuable opportunities to cultivate an international mindset, whether this is through large cross-border deals or international transfers. Last year, from Australia alone, 41 people transferred to one of our other markets. Opportunities such as these are beneficial both for our clients, who are increasingly international businesses, as well as our lawyers from a personal development perspective."
Allens managing partner Richard Spurio said his firm attracts and retains talent by making sure it has strong involvement in significant matters and transactions.
"We work with many of the world's leading organisations and have a reputation for providing innovative, commercial solutions that help our clients take advantage of opportunities and solve complex business problems," he said.
"Our 'career deal' empowers staff to take ownership of their career so they can achieve their professional goals, with a mentoring program to ensure ongoing dialogue and support. The breadth of experience available to our staff is unparalleled, with team members working across their practice group rather being confined to small teams.
"We are also focused on creating a flexible working environment to support our people to achieve their work and personal goals. With a high-performance, team-based culture which encourages success, we reward our people on merit, not time. Our people also have access to an enviable array of international opportunities through our alliance with Linklaters, which gives our clients access to 40 offices in 29 countries."
MinterEllison chief talent officer Mary Lyras said the firm's attraction and retention strategies are focused on delivering a "high-performance culture".
"We've implemented an improved performance and development approach, which enables our people to bring the best of themselves to work each day," she said.
"Things such as having regular coaching conversations, a career framework that aligns with our 2020 strategic objectives and that clearly defines the capabilities people need at each stage in their career, future-focused development conversations, and technology that supports our people to manage their career in a changing market, have all contributed to our being our clients' best partner in everything that we do."
Ashurst's head of HR Asia-Pacific, Richard Knox, said the firm offers a key point of difference that makes it capable of attracting and retaining talent.
"The firm is well positioned as one of only a couple of truly integrated global firms that brings to the Australian market a full service offering, with a premium client list that sets us apart from much of our competition," he said.
"We pride ourselves on having one of the most collaborative and collegiate environments amongst the 'big firms', and that allows our people to deliver to their full potential, whatever their career aspirations are.
"The firm provides them the opportunity to work on clients and matters at the very top end of the market in a supportive and flexible environment. We have found our staff really engage with that proposition."
King & Wood Mallesons, Allens, MinterEllison and Ashurst were all placed in the top five in Lawyers Weekly's Top 25 Attraction Firms ranking.
To see the full results, click here.