Family lawyer invites Hanson to spend 'a week in my shoes'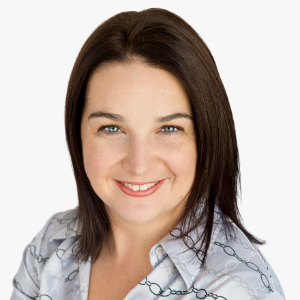 A Brisbane family lawyer has challenged senator and fellow Queenslander, Pauline Hanson, to learn about the "real world of family law" by spending a week in court.
Jennifer Hetherington (pictured), an accredited family law specialist based in Brisbane, has offered to school One Nation senator Pauline Hanson on the realities of the system.
"Rather than stand up in the Senate and deliver an ill-informed rant against family lawyers, try spending a week in my shoes. Come with me to the family courts and experience first-hand what we have to deal with," Ms Hetherington said.
She referred to Ms Hanson's attack on the family law courts as "Senate diatribe" and said the politician showed "astonishing ignorance".
The senator's derisive maiden speech in the upper house last month drew the ire of family lawyers across the nation. Ms Hanson dedicated a portion of her speech to describe the family law system as "unworkable", "in desperate need of change" and as having worsened in the past 20 years.
"Ms Hanson's portrayal of lawyers in a negative light, especially when it comes to divorce, depicting them as just money-grabbers, was personally and professionally insulting," Ms Hetherington said.
"The family lawyers I have dealings with agree that compassion, cooperation and consideration should drive us throughout the divorce process. Ultimately our duty is to the court and to the child, first and foremost."
Ms Hanson went on to suggest in her maiden speech that family law practitioners are in it for money alone.
"Family law would be the most discriminatory, biased and unworkable policy in this country," Ms Hanson said.
"[Parents], please put your differences aside, make your peace and come to agreements outside of law courts. The only ones to gain are the legal professions, who are rubbing their hands together watching the thousands of dollars coming their way," she said.
Now the controversial One Nation politician has the opportunity to spend a week at the coalface of family law. Ms Hetherington is offering the senator "a detailed, first-hand briefing on family law issues". The lawyer says her invitation to experience "the real world of family law" is sincere.
"Ms Hanson may gain a more balanced awareness of family law issues rather than the emotive, inaccurate perceptions she currently has.
"Does she know that on a typical day we could see [up] to 30 matters listed on interim hearing days, with only seven hours available for hearings? That only allows about 14 minutes per family.
"Our nation's children deserve more than 14 minutes of justice, but the government won't pay for it," she said.
In addition to more judges and much-needed extra funding for the courts, Ms Hetherington believes structural reforms to family law should reconsider Australia's multi-layered court system and be informed by the model used in New Zealand.
"In New Zealand they use a unified family court to decide everything, which is faster and more cost-efficient," she said.