In-house litigators increasingly turn to offshore LPOs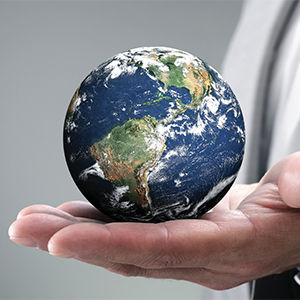 According to a new report, in-house lawyers are sending more work offshore, with India and Ireland the preferred destinations for outsourcing litigation management.
Companies are coming to rely on legal processing outsourcers (LPOs) more than ever before, a 2016 report by Mahlab has revealed. According to in-house litigators, India- and Ireland-based LPO providers are being increasingly favoured.
"It appears that outsourcing will increasingly be used as processes continue to evolve and become more sophisticated and we see greater technological advancements. LPOs will become entrenched as an important tool used by in-house litigators to address their litigation management needs," the report said.
"If done well, with due consideration given to confidentiality and other pertinent issues, outsourcing was generally viewed as a cost-effective, timely and highly responsive way to manage parts of litigious work."
To get the most out of LPO services in terms of quality and pricing, companies further reported relying on in-house litigators to coordinate and contribute to quality assurance measures.
The report also indicated that litigation lawyers possess a good ability to "compartmentalise" aspects of potentially litigious matters. In particular, businesses value the way that litigation counsel can determine which legal work should be handled in-house, and which should be outsourced to an LPO or briefed out to an external firm or the bar.
"A proactive and commercially aware in-house litigation lawyer can demystify the litigation process for a company […] Litigators can compartmentalise a potential litigious matter into specific components instead of forging straight ahead into a lengthy, full-blown litigation," Mahlab said.
"This strategic approach means that having an in-house litigator can be a real asset to an organisation. Rather than briefing the entire litigation matter to an external law firm at potentially very high hourly rates and less manageable timelines, much of the groundwork and strategy can be completed internally."
According to the report, growth among in-house legal ranks has increased dramatically in the last decade. However, this is not necessarily the case for those with litigation skills.
Mahlab acknowledged that litigators wanting to transition to the in-house workforce face heated competition.
"There are undoubtedly a more limited number of in-house opportunities for lawyers with a contentious background compared to those available for corporate/commercial lawyers. This means that those in-house roles which do arise with a litigation flavour are hotly contested."
The report also forecast that the rising number of class actions in Australia is expected to create new opportunities for litigators wanting to move into in-house roles.