Key M&A trends identified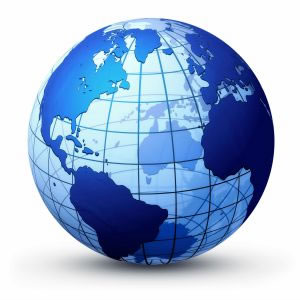 An international law firm has released its latest quarterly M&A report, revealing significant trends affecting this sector in Australia and around the world.
According to Allen & Overy's latest quarterly global M&A Insights report, deal values continued to shrink in the third quarter of 2016, but deal volumes remained stable.
The report showed that deal values have fallen by 24 per cent in the year to date, compared to last year's record-breaking round of huge transactions.
A big trend highlighted in the report was that all regions have seen a decline in deal activity.
"The slowdown in deal activity is being felt across all regions, with the US – for so long the engine room of global deal-making – seeing a 32 per cent decline in transaction values compared to the same period last year, China a 26 per cent fall and western Europe an 18 per cent contraction," the report said.
"Chinese outbound investment continues apace, however, as investors continue to pursue an increasingly diverse range of assets in markets across the world, despite growing sensitivity in some jurisdictions over national security.
"In the year to date, outbound deals have soared and are already at US$141 billion compared with US$110 billion for all of 2015."
Despite these results, the report noted the US is still the most attractive global inbound target market for M&A, followed by the UK, which overtook Switzerland in the third quarter.
Another key trend identified in the report was that private equity and infrastructure deals remained steady worldwide.
"The private equity sector remains active and pipelines for the coming quarter look strong, with funds making a flight for scale and quality, and transaction values increasing, although deal volumes have declined," the report said.
The report noted that the value of life sciences and TMT deals have dropped from their record levels of recent years. Financial services deals also decreased in the quarter.
Furthermore, the report found that political and economic worries continued to mount, affecting transactions throughout the quarter.
"Although Q3 is traditionally a quiet quarter, the decline in the overall value of transactions has been particularly marked this year," the report said.
"It is clear that investors are trying to come to terms with significant political and economic worries – not least the long-term effect of Brexit, the impact of a fractious US presidential race, ongoing pressure on commodity prices and continued concern around economic slow-down in China."
Commenting on the report, Allen & Overy Sydney-based corporate partner Jamie Palmer said China recorded strong outbound M&A activity, with this trend likely to continue.
"The big story continues to be strong outbound activity from China," Mr Palmer said.
"We are seeing Chinese bidders competing aggressively with one another (as well as the rest of the field) for the same assets.
"Chinese bidders are also teaming up with local joint venture partners who are highly skilled in deal execution. We expect this trend to continue."